On February 24th to 26th, 2023, the Danish Travel Show was held in Herning, Denmark. The China Cultural Center in Copenhagen and Air China cooperated in establishing a booth and participated in the fair. The Danish Travel Show is the largest holiday fair in Scandinavia and has been organized for 25 years. This year's holiday fair included 13 exhibition halls with five main theme areas, including International, Camping, Holiday in Denmark, Outdoor, and Danish Golf Show, with a total exhibition area of 64,000 square meters. Government agencies, travel agencies, airlines, and other tourism institutions and enterprises from 40 countries and regions attended this event.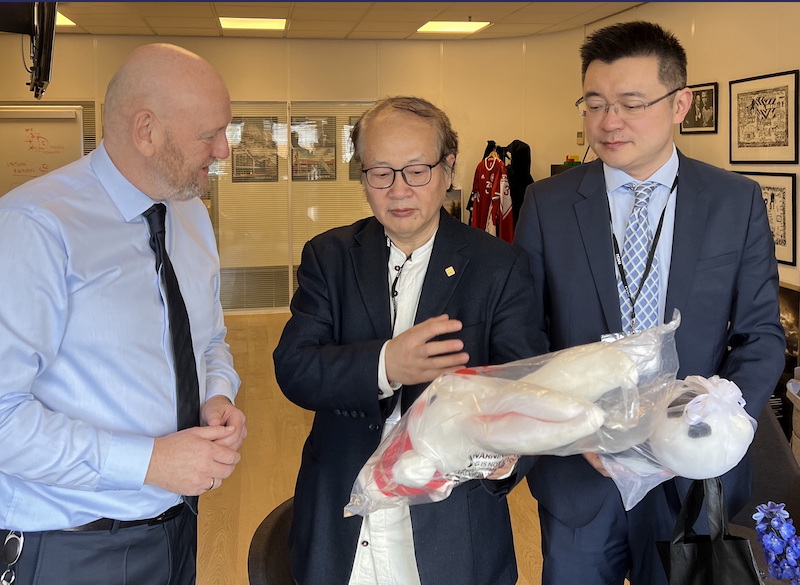 During the exhibition, Zheng Wen, Director of the China Cultural Center in Copenhagen, met with Georg Sørensen, the Chairman of the organizing committee. Both parties expressed their desire to deepen cooperation, raise awareness of Chinese tourism among Danish people, and promote further Sino-Danish tourism cooperation.
---
//DANISH
Ferie For Alle blev afholdt i Herning i Danmark den 24. til den 26. februar 2023, og her samarbejdede Det Kinesiske Kulturcenter i København og Air China om at etablere en stand og deltog i messen. Ferie For Alle er Skandinaviens største feriemesse og har været arrangeret i 25 år. Årets messe omfattede 13 udstillingshaller fordelt på fem hovedområder, herunder Udland, Camping, Danmark, Outdoor og Dansk Golfshow, med et samlet udstillingsareal på 64.000 kvadratmeter. Charter- og turistbureauer, flyselskaber og andre turistkontorer og virksomheder fra 40 lande og regioner deltog i begivenheden.
Under messen mødte Wen Zheng, direktør for det kinesiske kulturcenter i København, med Georg Sørensen, administrerende direktør for koncernen Messecenter Herning. Begge parter udtrykte ønske om at udvide samarbejdet, øge kendskabet til kinesisk turisme blandt danskerne og fremme yderligere kinesisk-dansk samarbejde indenfor turisme.