On November 2, 2023, over 40 students from the Copenhagen Business School visited the China Cultural Center in Copenhagen to attend a special lecture on "798: A Reflection of China's Social and Cultural Transformation" and participate in the launch ceremony of the digital gallery at the China Cultural Center in Copenhagen.
The students began their visit by exploring the "Beijing: A Tapestry of Time and Space" photography exhibition in the Cultural Center's gallery, which showcased the transformation of urban life in Beijing through traditional, contemporary, and future themes. This exhibition provided them with insights into the evolving landscape of Chinese culture.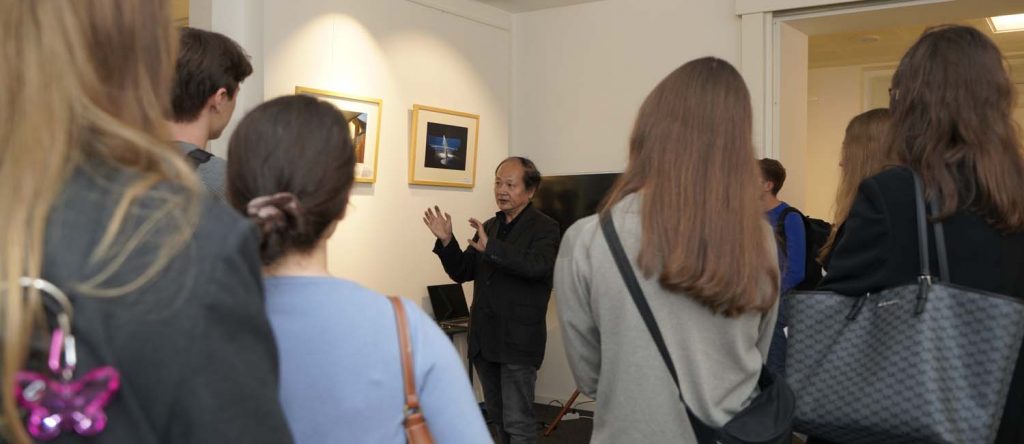 Following this, Director Zheng Wen provided a comprehensive overview of the 798 Art District, reflecting the recent changes in Chinese society and culture. 798 Art District is not only a microcosm of Beijing's culture but also a mirror of China's social and cultural transformation. Once an abandoned industrial site, it has been transformed into galleries, studios, and various art spaces, making it a new urban symbol for Beijing, the cradle of contemporary Chinese art and cultural creative industries. It has become a symbol of China's rapid economic, social, and cultural development, representing the transition from the industrial to the post-industrial era.
Director Zheng Wen compared the historical processes of China and the West, introducing the concept of Chinese-style modernization. This transformation story helped the students gain a deeper understanding of China's comprehensive development and increased their anticipation for China's future.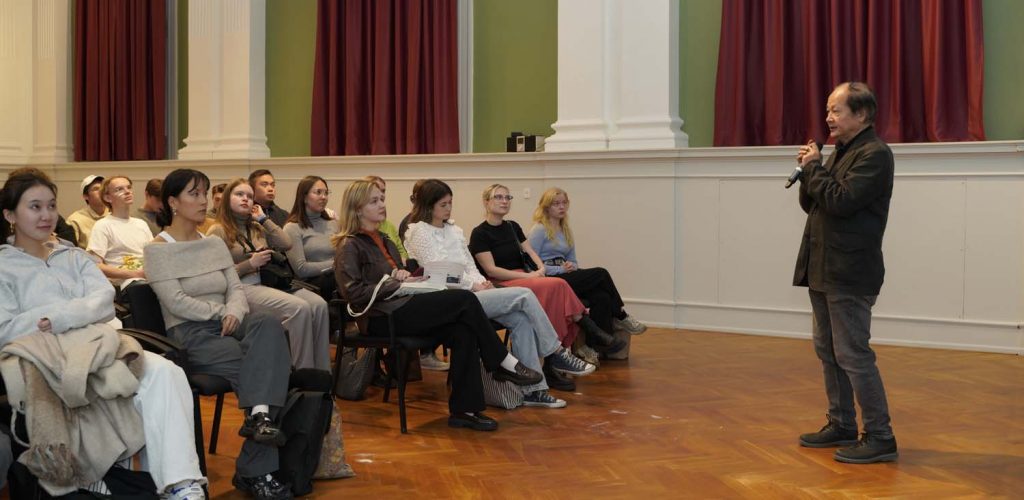 Invited to the launch of the digital gallery at the Copenhagen China Cultural Center in Copenhagen, the students participated in the ceremony. This gallery is the first independent and designed digital cultural space created by the China Cultural Center in Copenhagen, building upon their previous exploration of digital spaces. It aims to explore and expand new spaces for Sino-Danish exchanges. As part of the launch, the digital gallery presented a special photography exhibition titled "Capturing the moment of 798."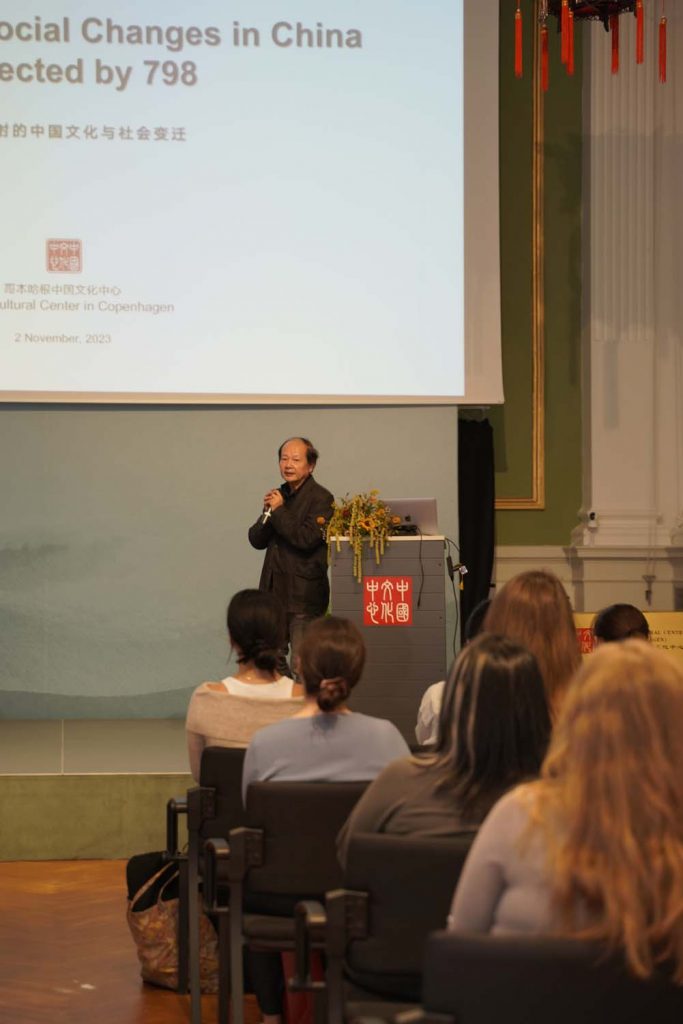 Director Zheng Wen, as the keynote speaker of the lecture, guided the students through a thematic exhibition in the digital space, providing them with an immersive experience of the 798 Art District, urban life in Beijing, and the rapid development of Chinese society and culture. The students gained a deeper appreciation for their desire to participate in Sino-Danish exchanges through their understanding of the Danish Cultural Center established in the 798 Art District and the China Cultural Center in Copenhagen. Through this exchange in both the real and virtual worlds, the students transcended time and space, bridging the gap between tradition, modernity, and the future, and gaining a deeper insight into the transformation of Chinese society and the diversity of its culture.