On August 24th, nearly 20 teachers and students from the Køge Private School Denmark, visited the Copenhagen China Cultural Center to attend the "'Glmour of China, Charm of Shaanxi" Shaanxi Cultural Tourism Exhibition.

Zheng Wen, the Director of the China Cultural Center in Copenhagen, themed the presentation around "Unity of Human and Nature " He provided a clear and concise explanation of Chinese culture to the young visitors, focusing on cultural concepts of harmony between humans and nature, as well as the traditional cultural expressions such as 24 solar terms, Tai Chi, and traditional Chinese medicine. He also highlighted the latest achievements in contemporary sustainable development in China. The presentation covered various topics including the influence of H.C. Andersen's fairy tales in China, the connection between Danish physicist Niels Bohr and Chinese culture, the Danish Pavilion at the Shanghai World Expo, and the 798 Art District where theThe Danish Cultural Center in Beijing is located.
The goal was to introduce the historical development of cultural exchanges between China and Denmark. Zheng expressed hope that the attendees would engage in Sino-Danish exchanges in the future and become "youth ambassadors" for such exchanges.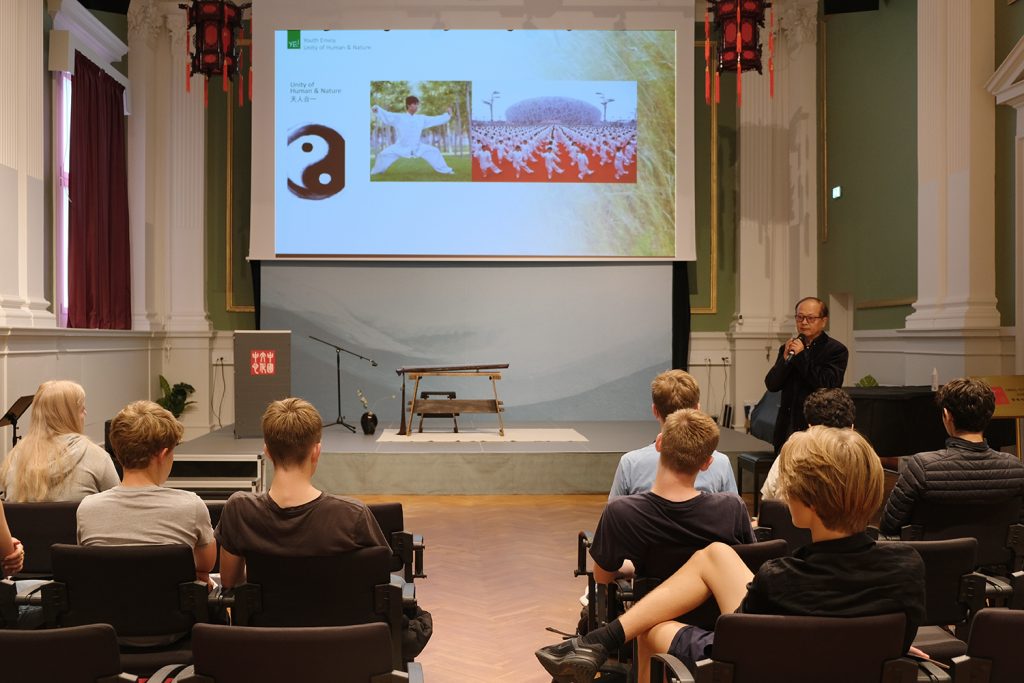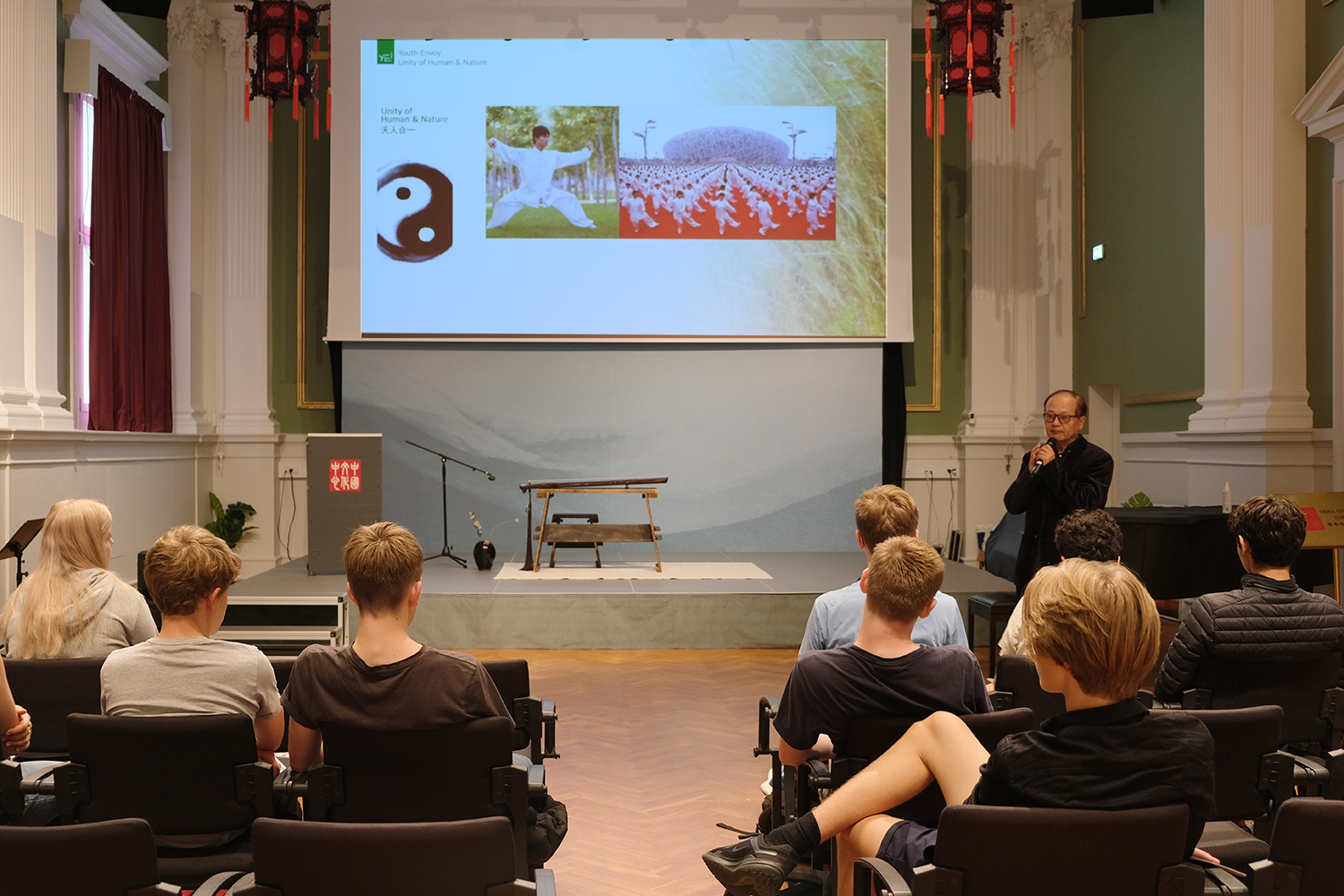 Center staff member Ma introduced Shaanxi and Chinese culture to the teachers and students and guided them through the Exhibition. During the exhibition, the students were filled with curiosity and appreciation for Chinese culture, marveling at the wisdom of the ancients and reflecting on the diverse charms of civilization.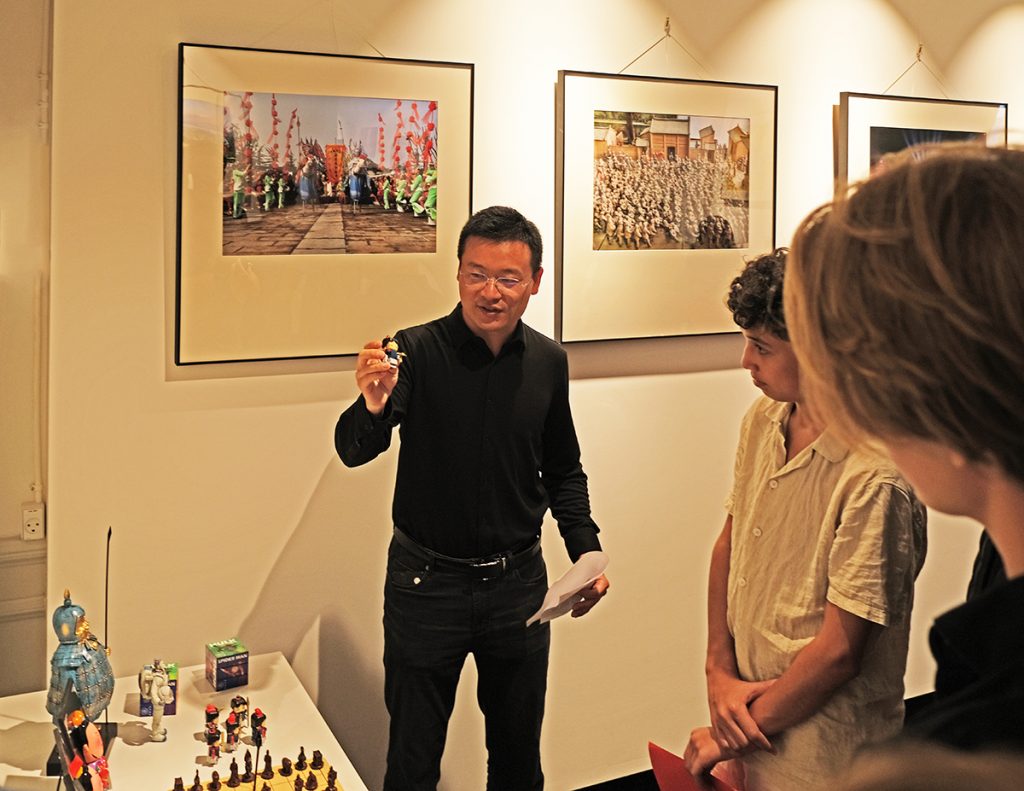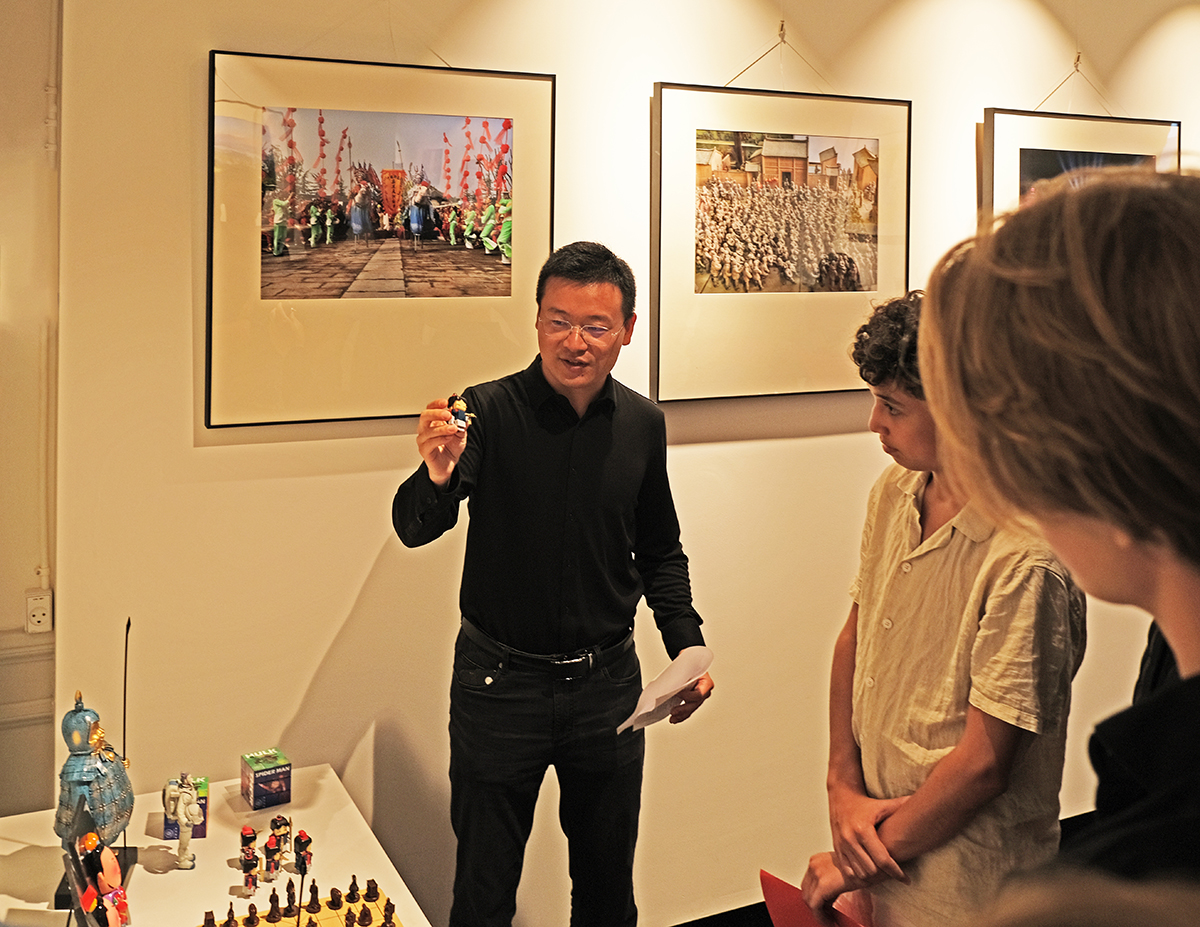 The students were particularly interested in the showcased Shaanxi cultural and creative products. One student picked up a Rubik's Cube featuring the theme of the Terracotta Warriors and manipulated it skillfully, restoring it to its original state in a short period of time.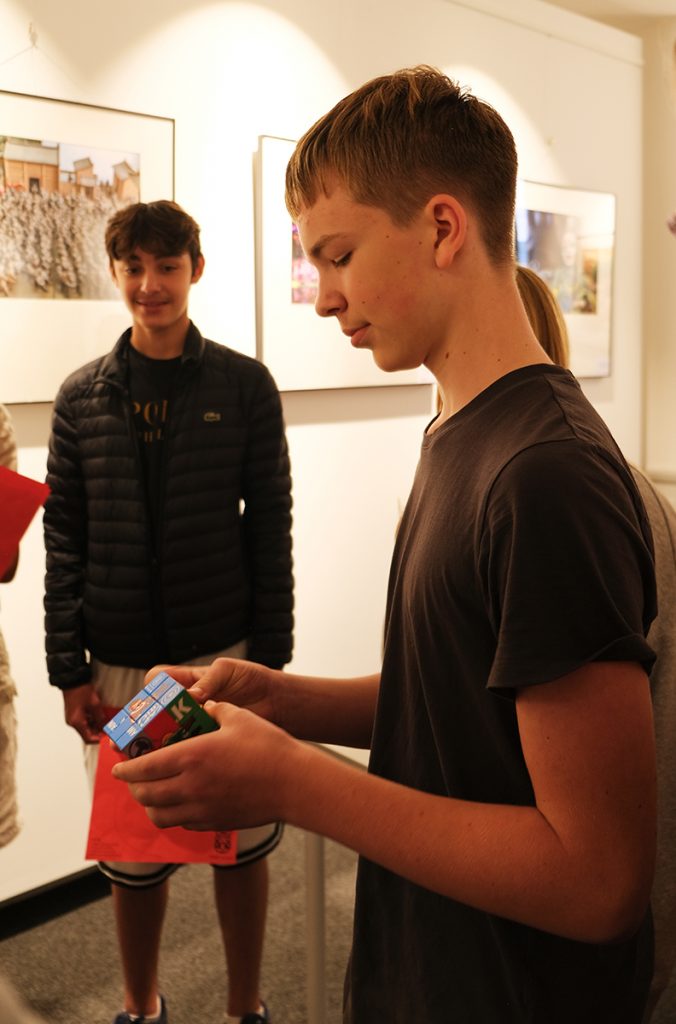 The teachers from køge Private School expressed, "The exhibition provides these 'youth ambassadors' with a valuable learning opportunity, allowing them to gain insights into the splendors of different civilizations in the world."
This event is one of the brand series activities of the Copenhagen China Cultural Center's "Youth Ambassadors" program, aiming to promote understanding and communication between young people from China and Denmark.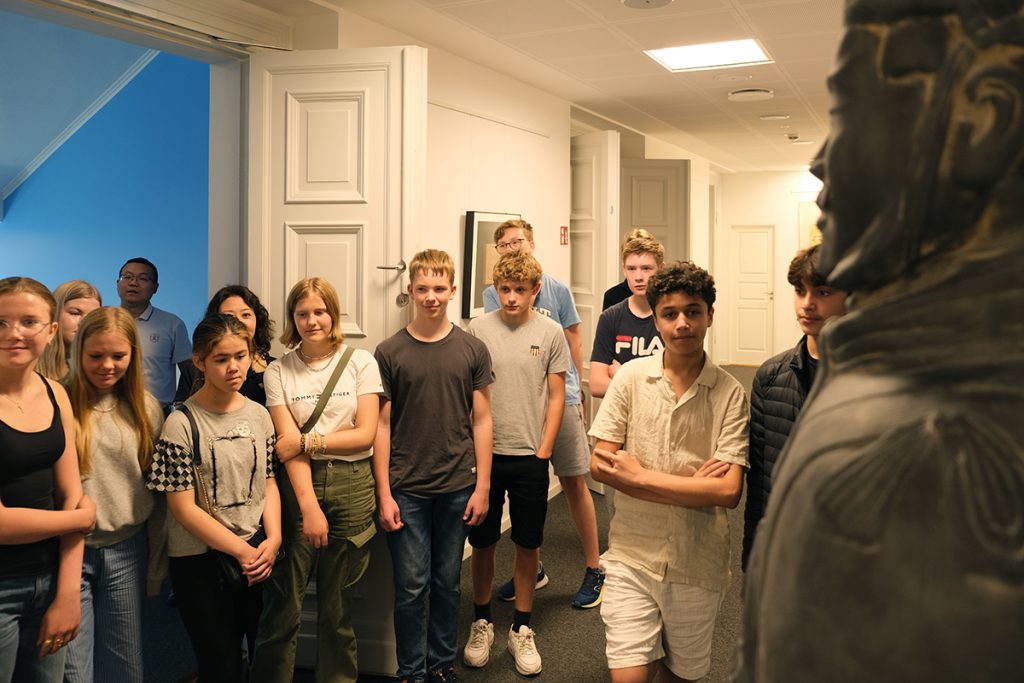 ---
Danish
Den 24. august besøgte næsten 20 lærere og studerende fra Køge Privatskole i Danmark Københavns Kina Kulturcenter for at deltage i udstillingen "Kina's Glans, Shaanxi's Charm" – en kulturel turismeudstilling om Shaanxi-provinsen. Zheng Wen, direktøren for Kina Kulturcenter i København, havde valgt temaet "Samspillet mellem menneske og natur" for sin præsentation.
Han gav en klar og præcis forklaring på kinesisk kultur til de unge besøgende med fokus på kulturelle begreber om harmoni mellem menneske og natur samt traditionelle kulturelle udtryk som de 24 solterminer, Tai Chi og traditionel kinesisk medicin. Han fremhævede også de seneste resultater inden for bæredygtig udvikling i Kina. Præsentationen dækkede forskellige emner, herunder påvirkningen af H.C. Andersens eventyr i Kina, forbindelsen mellem den danske fysiker Niels Bohr og kinesisk kultur, den danske pavillon på Shanghai World Expo og kunstdistriktet 798, hvor det danske kulturcenter i Beijing er beliggende. Målet var at introducere den historiske udvikling af kulturelle udvekslinger mellem Kina og Danmark. Zheng gav udtryk for håb om, at deltagerne i fremtiden ville deltage i sino-danske udvekslinger og blive "ungdomsambassadører" for sådanne udvekslinger.
Centrets medarbejder, Ma, introducerede Shaanxi og kinesisk kultur for lærerne og studerende og guidede dem gennem udstillingen. Under udstillingen var eleverne fyldt med nysgerrighed og værdsættelse for kinesisk kultur og forundrede sig over visdommen hos de gamle og reflekterede over civilisationens forskelligartede charme. Eleverne var især interesserede i de udstillede kulturelle og kreative produkter fra Shaanxi. En elev tog en Rubiks terning med temaet Terracotta-krigere op og håndterede den dygtigt, så den blev gendannet til sin oprindelige tilstand på kort tid.
Lærerne fra Køge Privatskole gav udtryk for: "Udstillingen giver disse 'ungdomsambassadører' en værdifuld læringsmulighed, der giver dem mulighed for at få indblik i forskellige civilisationers pragt i verden." Dette arrangement er en af aktiviteterne i den brandskabende serie fra Københavns Kina Kulturcenters "Ungdomsambassadører" program, der sigter mod at fremme forståelse og kommunikation mellem unge mennesker fra Kina og Danmark.