On August 18, 2023, Wang Yi, Member of the Political Bureau of the CPC Central Committee and Minister of Foreign Affairs of the People's Republic of China, held talks with Danish Foreign Minister Rasmussen in Beijing. Following the meeting, both sides jointly released the "Sino-Danish Government Green Partnership Action Plan (2023-2026)."
According to the "Sino-Danish Green Partnership Action Plan," China and Denmark will further consolidate and deepen bilateral cooperation within the framework of their comprehensive strategic partnership. They will enhance green cooperation in areas such as environment, water resources, science and education, agriculture, maritime affairs, tourism, and health.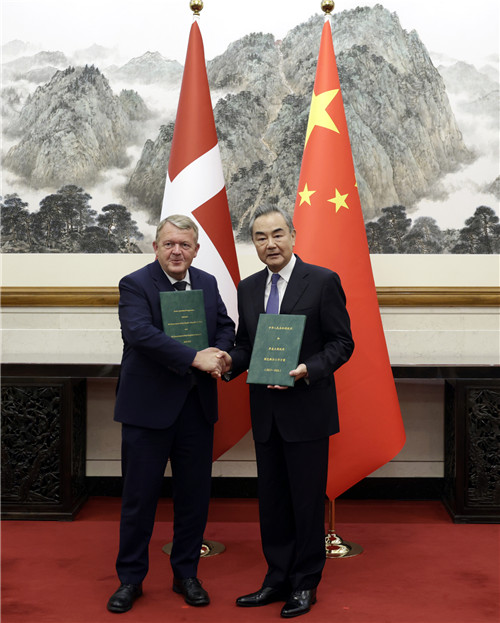 The two sides will strengthen high-level exchanges, deepen and expand economic and trade relations, and closely collaborate on climate change mitigation, policy formulation, and regulatory innovation to promote low-carbon and sustainable economic development. They will advance urban sustainability, including climate adaptation, building resilient cities, and improving building energy efficiency. Collaboration will be intensified in areas such as air pollution control, waste and wastewater treatment, and chemical management. Both countries will work together to protect biodiversity and marine ecological environments.
In the fields of technology, innovation, and higher education, they will engage in talent training and scientific research cooperation. Cooperation and coordination in the realm of intellectual property will be deepened. Green shipping and maritime technology collaboration will be strengthened, aiming to reduce the global shipping industry's impact on climate and environment. Efforts will be made to promote mutual understanding and friendship between the citizens of both countries through tourism exchange and cooperation. The two countries will jointly enhance food security, reduce food loss and waste, promote physical and mental health and well-being of citizens, extend life expectancy, and engage in non-communicable disease cooperation.
The release of the "Sino-Danish Green Partnership Action Plan" marks a fresh chapter in the collaboration between China and Denmark in the realm of environmental initiatives. It symbolizes an advancement in practical cooperation between the two nations, reaching new heights and adding depth to the comprehensive strategic partnership shared by China and Denmark. This initiative will also serve as a catalyst for green cooperation both within Europe and on the global stage, fostering a stronger, greener, and healthier global development trajectory. Furthermore, it aligns with the United Nations' 2030 Sustainable Development Goals.