On July 3rd, the opening ceremony of the "Glamour China, Charm Shaanxi" Culture and Tourism Exhibition jointly organized by the Copenhagen Chinese Culture Center and the Shaanxi Provincial Department of Culture and Tourism was held in Copenhagen, Denmark.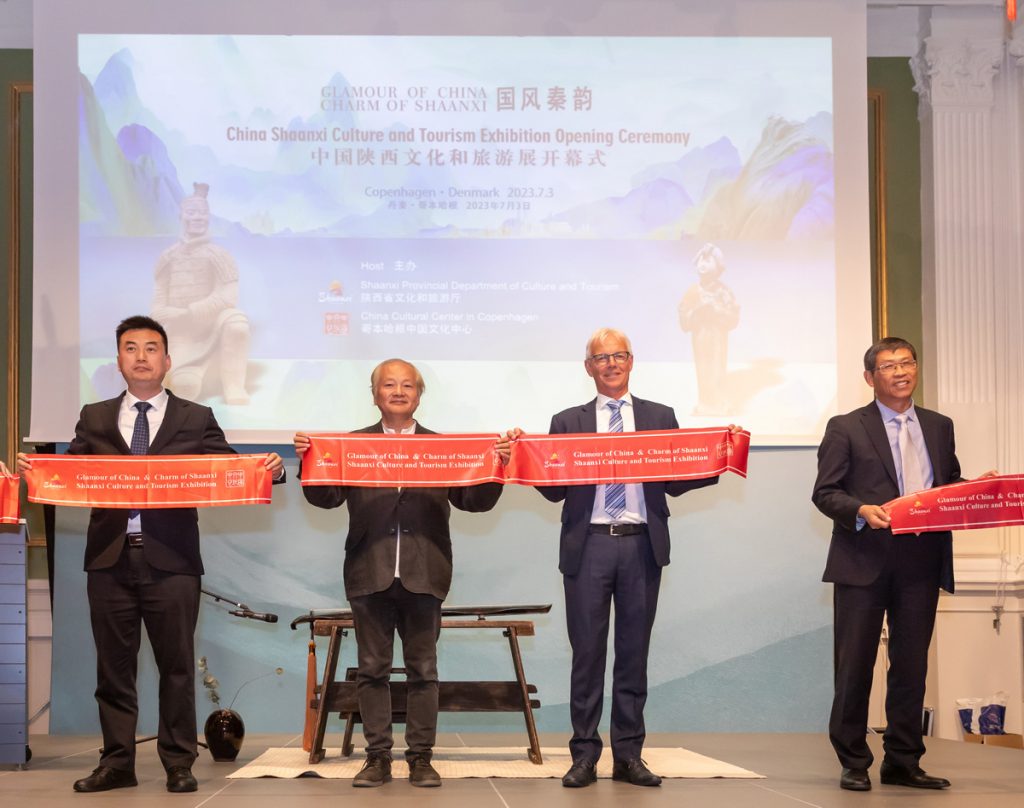 Shaanxi is one of the important birthplaces of Chinese civilization, nurturing profound historical and cultural heritage from the Zhou(c. 1046–256 BC), Qin(221–206 BC), Han(206 BC–220 AD), and Tang (618–907 AD) dynasties. The exhibition showcased Shaanxi's cultural treasures and demonstrated the creativity and wisdom of the people of Shaanxi. It has become an important international cultural and tourist destination for Chinese and foreign tourists to learn about China.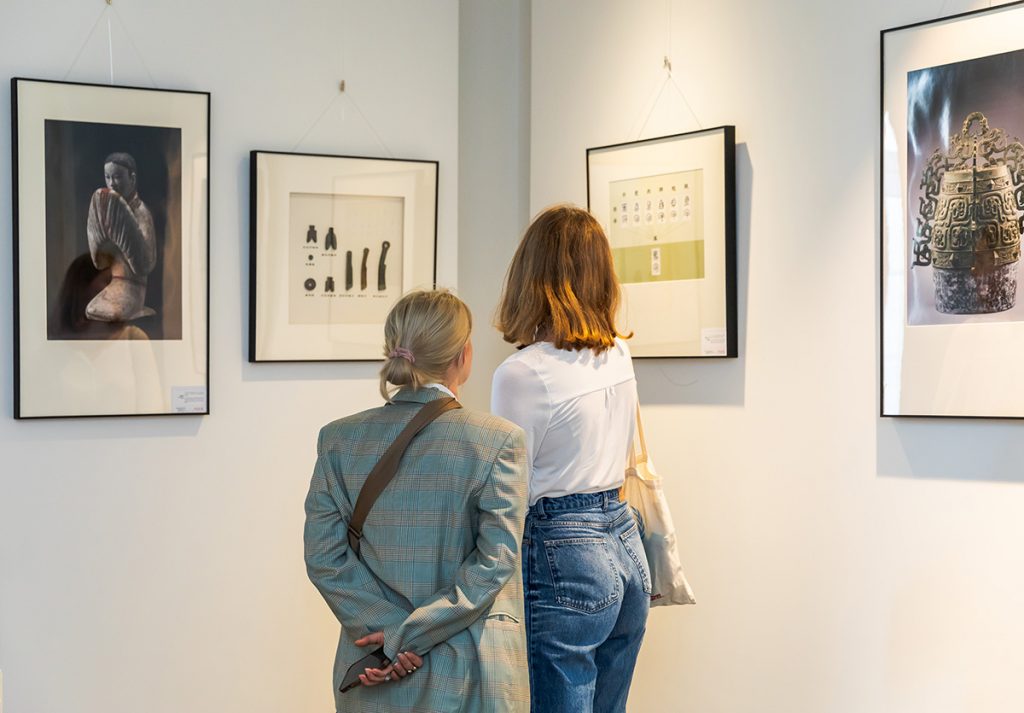 The exhibition covers an area of approximately 350 square meters, with an exhibition line of over 70 meters, divided into several sections including the Prologue Hall, Qin History, Qin Scenery, Qin Traces, Qin Creativity, and Qin Reflection. It showcases a selection of 140 exhibits, including replicas of cultural relics such as the Terracotta Warriors and Horses, Tang Dynasty female figurines, famous steles, as well as intangible cultural heritage works such as rubbings, paper-cutting, shadow puppets, and cultural and tourism-related images and videos showcasing the rich historical and cultural heritage and natural landscapes of Shaanxi. The exhibition begins with standing General Terracotta Warriors, allowing visitors to experience the visual impact brought by the Qin army more than 2,000 years ago.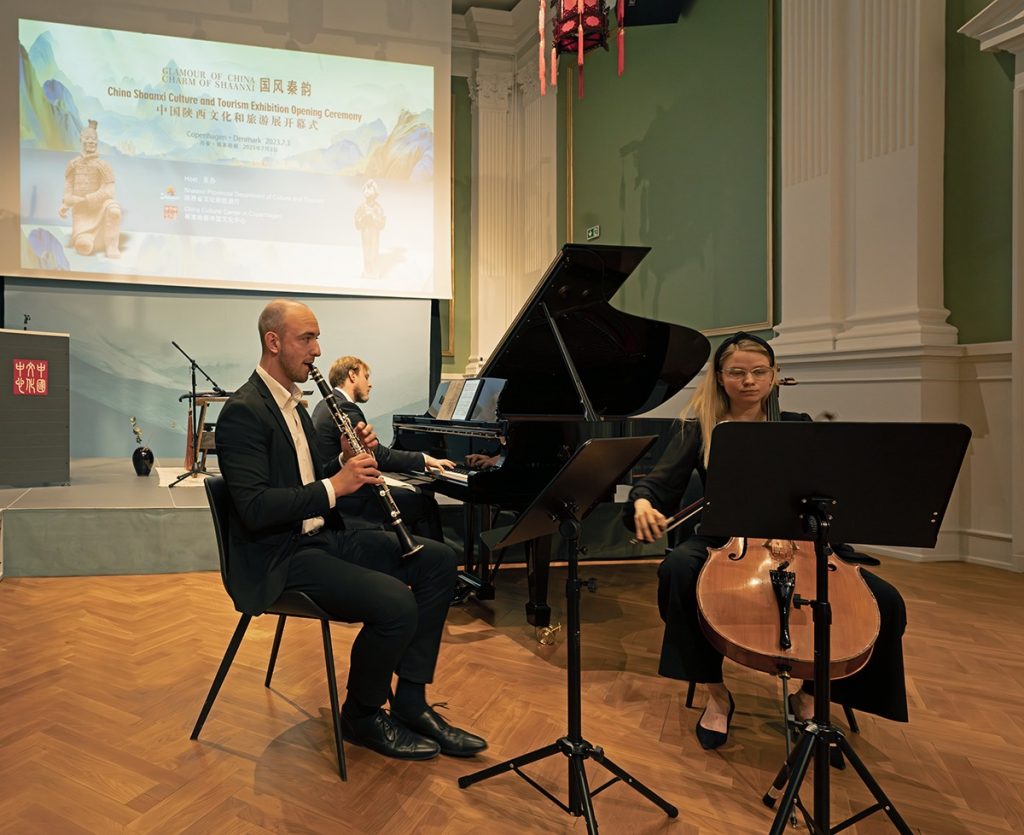 Flemming Bruun, the head of the Danish National Tourism Bureau, shared his impressions of two-time visits to Shaanxi. He mentioned that when the Terracotta Warriors and Horses exhibition was held in Aarhus, the second-largest city in Denmark, Queen Margrethe II of Denmark also attended the opening ceremony.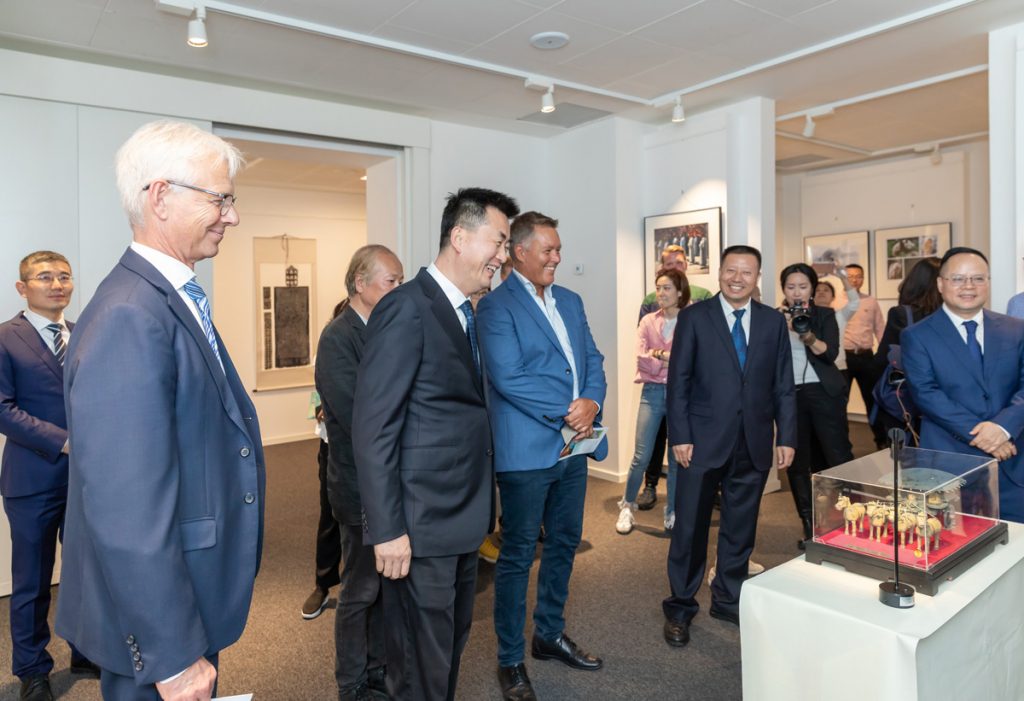 Director Zheng Wen of China Cultural Center shared his experiences of visiting Shaanxi multiple times and his impressions of Qin Opera and the Ansai Waist Drum. He said: In China, there is a saying that if you want to see China in a Century, go to Shanghai; if you want to see China in 5 centuries, go to Beijing; if you want to experience China in 50 centuries, go to Xi'an, the capital city of Shaanxi Province. Shaanxi is not only the historical China but also the present China, full of creativity and passion. He hoped that through this exhibition, the guests would have a deeper understanding of Shaanxi and China, and he also expressed the hope that they would have the opportunity to visit China, to visit Shaanxi.