Minor Heat , or Xiaoshu, is the eleventh solar term in the twenty-four solar terms. It falls in the sixth month of the lunar calendar when the sun reaches the celestial longitude of 105 degrees. It usually occurs from July 6th to 8th on the Gregorian calendar. "Shu" refers to heat, so Xiaoshu implies a period of mild heat rather than the hottest period. The three hottest periods, known as "San Fu Tian," generally occur between "Xiaoshu and Chushu". It is the hottest, most humid, and sultry period of the year. During Minor Heat, thunderstorms are most common in various regions of China.
In the past, there was a folk custom called "eating new" in southern China after Xiaoshu. It involved tasting newly harvested rice. Farmers would mill the newly harvested rice into grains, cook it as an offering to the deities of the five grains and ancestors, and then enjoy new wine and drinks like cardamom soup.
Ancient books have recorded a traditional practice: during the midsummer days, it is suitable to make Tangbing (a type of soup with torn pieces of dough cooked in boiling water). In northern China, there is a saying, "Eat dumplings in the first midsummer day, noodles in the second midsummer day, and cook pancakes with eggs in the third midsummer day." People often have a reduced appetite during the midsummer days and tend to lose weight. This is commonly referred to as "kuxia" or "bitter summer." Dumplings, in traditional customs, are considered appetizing and satisfying food.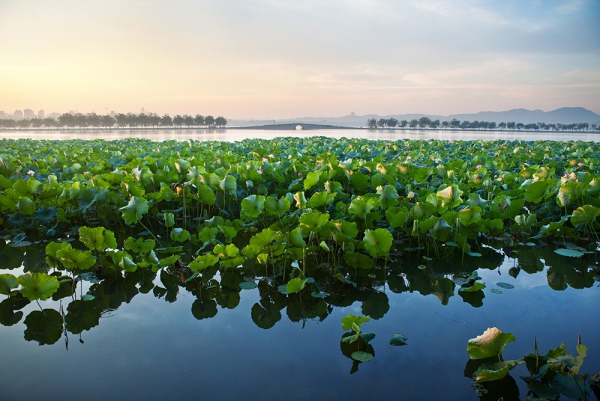 ---
Danish
Mindre Varme, eller Xiaoshu, er den ellevte soltermin i de fireogtyve solterminer. Den falder i den sjette måned i den kinesiske kalender, når solen når en himmelsk længdegrad på 105 grader. Den finder normalt sted fra den 6. til den 8. juli i den gregorianske kalender. "Shu" refererer til varme, så Xiaoshu antyder en periode med mild varme. De tre varmeste perioder, kendt som "San Fu Tian", forekommer generelt mellem "Xiaoshu og Chushu". Det er årets varmeste, mest fugtige og trykkende periode. Under Mindre Varme er tordenvejr mest almindeligt i mange regioner i Kina.
I fortiden var der en folkeskik kaldet "spise nyt" i det sydlige Kina efter Xiaoshu. Det involverede at smage på nyligt høstet ris. Landmænd ville male den nyligt høstede ris til korn, koge det som en offergave til guderne for de fem kornsorter og forfædrene, og derefter nyde ny vin og drikke som kardemommesuppe.
Gamle bøger har nedskrevet en traditionel praksis: under midsommerdagene er det passende at lave Tangbing (en type suppe lavet af revet dej, der koges i kogende vand). I det nordlige Kina er der et ordsprog: "Spis dumplings på den første midsommerdag, nudler på den anden midsommerdag og steg pandekager med æg på den tredje midsommerdag." Mennesker har ofte nedsat appetit under midsommerdagene og har tendens til at tabe sig. Dette kaldes ofte "kuxia" eller "bitter sommer". Dumplings anses i traditionel skik for at være appetitvækkende og tilfredsstillende mad.