COPENHAGEN, Sept. 8 (Xinhua) — The Chinese Pavilion in Frederiksberg Gardens in the Danish capital was the focus of celebrations for the approaching end of a successful summer season on Saturday afternoon with authentic Chinese food and traditional music.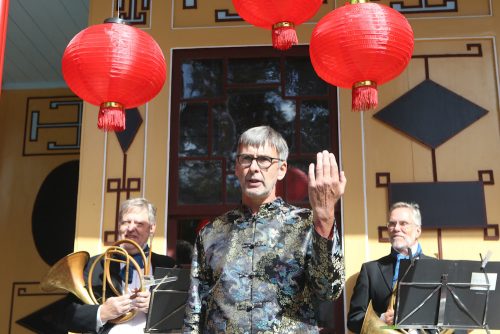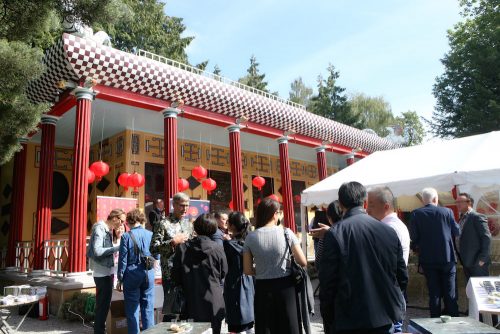 The Danish Palace and Culture Board enlightened guests about the origins of the pavilion, describing the conversion of Frederiksberg Gardens from a baroque garden to that of a romantic landscape garden in 1802, when a Chinese Pavilion was constructed so that King Frederik's IV family could enjoy their afternoon tea.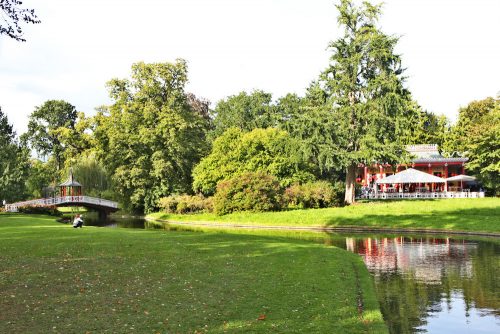 Frederiksberg Gardens is one of the largest greenspaces in Copenhagen. Specially invited guests then took part in a feast of Chinese beverages and Chinese hot pot.
Danes, renowned for their appreciation of alcohol, reacted positively to the strength of Chinese whiskeys and aperitifs. The reaction to a variety of ingredients in the Chinese hot pot also came with comments ranging from "very interesting and fresh" to "inspiring."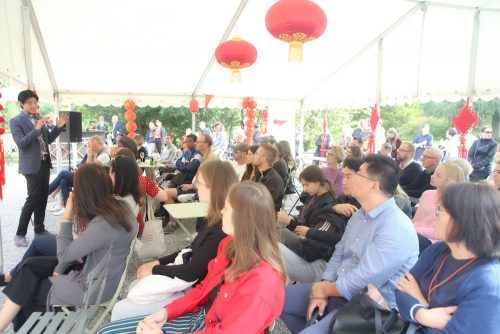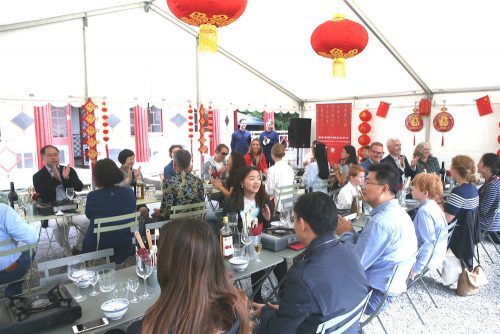 Later, the general public was invited into the pavilion to enjoy traditional Chinese music played by the Chinese Cultural Center in Copenhagen in cooperation with the Danish Music Conservatory's department for Chinese students.
"Very beautiful," "fascinating," and "pleasant and relaxing," were among the Danish guests' comments on the traditional Chinese music.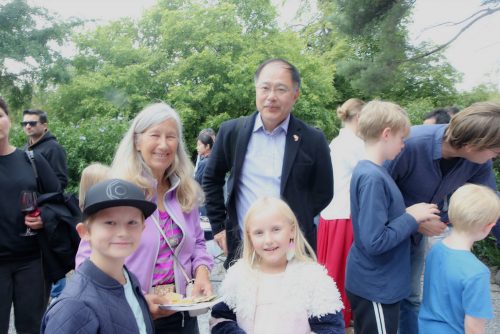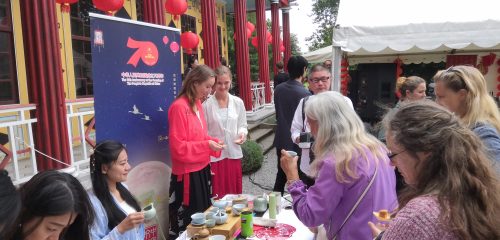 Besides, many guests praised the traditional look of the pavilion, especially the "wonderful colors."
The look can be partly attributed to a donation from the Frederiksberg Foundation which made it possible to buy Chinese porcelain, mainly copies of porcelain with patterns and colors from the beginning of the 19th-century Qing dynasty.