The traditional Chinese acrobatics, dancers and magician bound together by classical Chinese musical interludes entertained appreciative Danish audiences Thursday evening in Hilleroed, north of Danish capital city of Copenhagen.
The show, entitled "Ode to the Moon" celebrating the Chinese Mid-Autumn Festival, was performed by the award winners Fujian Opera, Dance, and Drama Theater and Fujian Acrobatic Troupe through the Chinese ethnic group's dance, drama, and acrobatics.
Danes are known for giving a traditional slow unison rhythmic clap when they are pleased with the performance. The versatile Magician, who was also an accomplished animal noise impersonator achieved this moment of cultural interchange. A very Danish form of appreciation joined together with a very Chinese style of performance.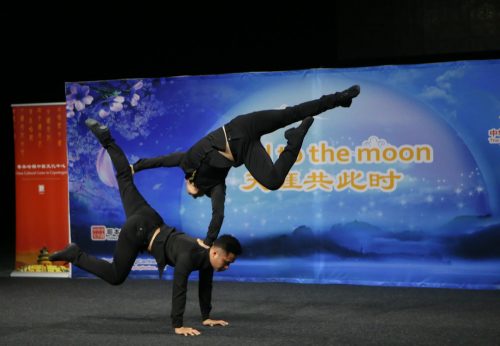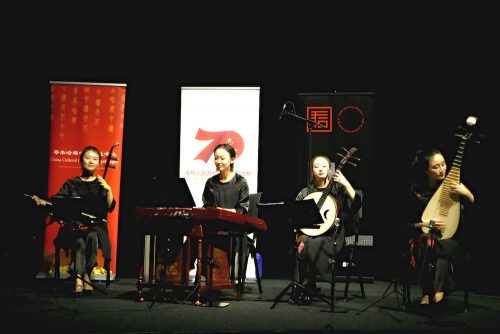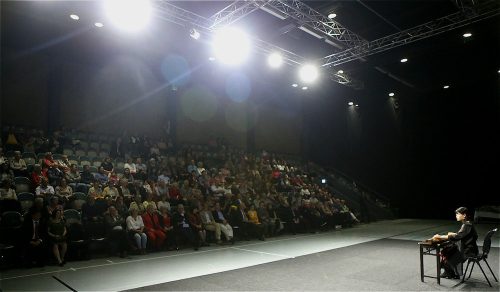 After the show guests were invited to sample traditional Chinese moon cakes. It was during this moment that guests spoke about the performances.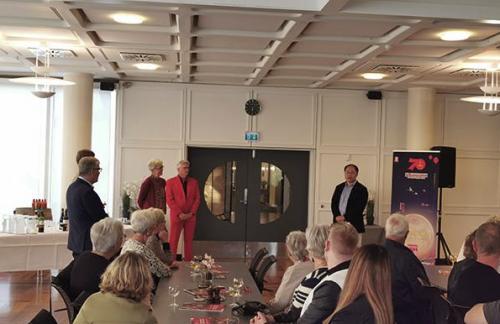 Many were enthusiastic about the dancing, the music, and even the rare instruments. Comments ranged from "I enjoyed it very much" to "very fantastic".
Rikke Malcolm, Head of the Committee for Culture in Hilleroed speaking to Xinhua at the end of the show said the performance was wonderful cooperation between Denmark and China.
"At this time when we have a lot of disagreements in the world, it is very important we have our culture together," said Rikke.
This first-time insight into a very traditional Chinese celebration and an important anniversary was provided to the Danish audience courtesy of the Chinese Cultural Center in Denmark as part of an agreement concluded between Denmark and China made in 2014.
Both countries have since that date had culture institutions in the other's country where they exchange regular insights through performance and viewings of their respective cultures.
Written by David A. Williams