"Food is the first necessity of the people" is a famous Chinese old saying. Chinese cuisines are known as one of the three great cuisines in the world. It has a wide variety of kinds and flavors, puts special emphasis on eating in season, and is presented as a perfect combination of color, smell, taste and appearance. Chinese cuisines emphasize the use of well-chosen ingredients, exquisite cutting techniques, and precisely timed cooking. All these characteristics of Chinese cuisine fully demonstrate the wonderful Chinese culture and the food philosophy of Chinese people.
In this lecture, several representative Chinese delicacies are selected, such as Squirrel-shaped Mandarin Fish, Shredded Three, Boiled Chinese Cabbage, Dip-boiled Sliced Lamb and Braised Sea Cucumbers with Leek. We will explain the culture, cooking skills, visual arts and history of Chinese cuisine. You will get a better understanding of the historical stories, regional features behind Chinese food, and know more about the daily life etiquettes, catering habits and the inheritance of food of the Chinese people.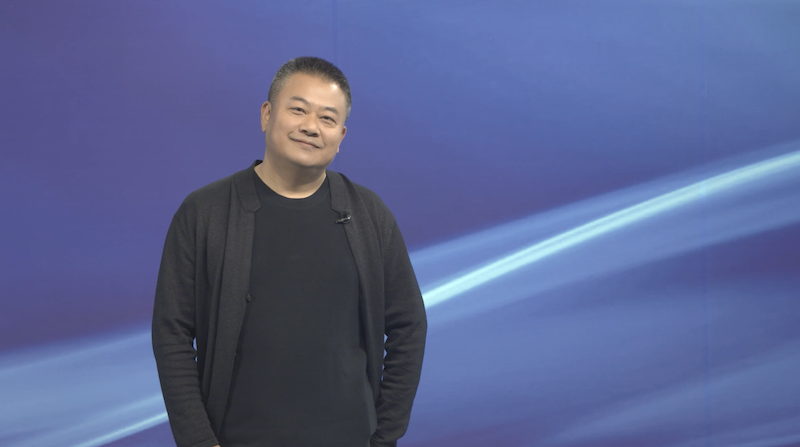 About Chen Xiaoqing
Chen Xiaoqing is a famous Chinese documentary film director, producer and gourmet columnist. He is also the incumbent deputy managing editor of Tencent Video, co-founder of the Daolai documentary laboratory. His representative works including documentary films: "A Bite of China I", "A Bite of China II", "Once Upon a Bite", "Taste of City", "Pot of Fire" and a collection of essays such as "Delicacies in the World".
Click the play button below to watch the first episode: Introduction to the 6 dishes
---
//DANISH
Online Foredrag om Kinesisk Kultur: Lær Kina at kende gennem et par ikoniske retter
"Mad er folks første nødvendighed" er et berømt gammelt kinesisk ordsprog. Det kinesiske køkken er kendt som et af de tre store køkkener i verden. Det har en lang række varianter og smag, og lægger særlig vægt på, hvordan man spiser til de forskellige årstider. Man er mere optaget af samspillet mellem madens smag, farve, aroma og tekstur. Derudover har brugen af ​​velvalgte ingredienser, udsøgte skæreteknikker og nøjagtigt tilberedningstid også en stor betydning i det kinesiske køkken. Alle disse egenskaber demonstrerer fuldt ud den kinesiske folks vidunderlige kinesiske kultur og madfilosofi.
I dette foredrag vælges adskillige repræsentative kinesiske delikatesser, såsom egernformet fisk, finskåret tre, kogt kinakål, kogt skivet lam og braiseret søpølse med porre og meget mere. Der forklares det kinesiske køkkens kultur, madlavningsfærdigheder, billedkunst og historie. Du vil blive klogere på forståelsen af de historiske fortællinger og regionale træk bag kinesisk mad samt dagligdagens etikette, spisevaner og madarven.
Om Chen Xiaoqing
Chen Xiaoqing er en berømt kinesisk dokumentarfilmsinstruktør, produktionsleder og gourmet-redaktør. Han er også den nuværende vicechefredaktør for Tencent Video, medstifter af Daolai-dokumentar-laboratoriet. Hans dokumentarfilm inkluderer mesterværker som "A Bite of China I", "A Bite of China II", "Once Upon a Bite", "Taste of City", "Pot of Fire" samt en samling af essays såsom "Delicacies in the World".