The People's Daily will officially launch the"@China" short video contest on June 17th. The contest is aimed at short video creators and enthusiasts from home and abroad, international students at universities, overseas Chinese culture students, foreign companies, Chinese-funded businesses, and overseas Chinese groups with domestic and North American, European, African, Australian, and Asian divisions.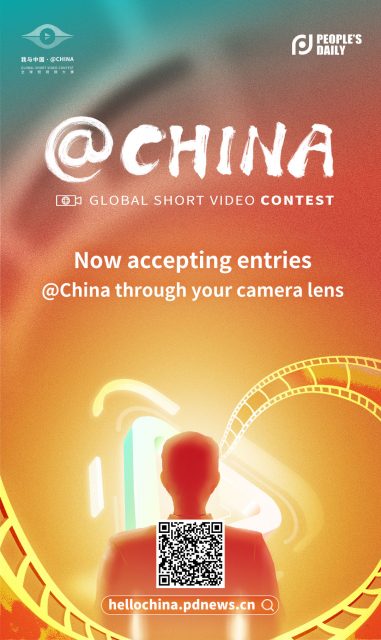 By August 15th, candidates can participate through the following channels:
Upload entry videos after creating an account and then logging on to the contest's official website: www.hellochina.pdnews.cn.
Enter the "@China" section of the contest partners, such as Douyin, Kuaishou, Watermelon video, VCG, Laihua Video, and submit entries.
Submit entries through universities and certain cooperative channels.
Requirements:
Entries shall conform to the theme of the event, and no limitation on style or language is set. Video submissions should be less than three minutes, in HD/MP4 format, and under 200 MB. Both vertical and horizontal videos are eligible.
It is suggested that contestants add both Chinese and English subtitles to ensure broader circulation.
Entries should be original. Applicants shall not use material they do not own or have the rights to use. Applicants shall not infringe upon copyright and trademark rights and other legitimate rights of third parties. Applicants will assume all legal responsibilities if they violate this agreement.
Entries shall not include contents featuring pornography, violence, religious, and racial discrimination, or anything considered reactionary or illegal. Entries shall not be embedded with advertisements.
The contest has 3 first-place prizes, 5 second-place prizes, several third-place prizes and merit awards.
There will be 10 individual awards including Most Creative, Best Photography, Best Editing, Best Animation Design, Best Visual Effects, 5 awards for Most Popular, along with awards for Outstanding Organization.
The committee will award prizes, honorary bonuses and certificates to the winners of the 1st, 2nd, and 3rd prizes and individual awards, and issue honorary certificates to the winners of the outstanding organization and merit awards. The top videos will be displayed on domestic, international, and media platforms, and will also be displayed on outdoor advertising screens, and with movie theater advertisements. (Note: Bonus award money will be pre-tax figures, with relevant taxes and fees deducted by the organizer according to national tax regulations. The organizer reserves the right of final interpretation for this event.)
Review Rules:
The event will invite well-known domestic and foreign directors, film and television industry scholars, professional video agencies, and representatives from media organizations to form a judging committee. During the selection process, the committee will conduct professional evaluations of each entry in accordance with the principles of fairness, impartiality, and openness.
The contest evaluation is divided into four stages:
Primary evaluation stage: All works submitted through the official website will be reviewed by the organizing committee. The works passing the primary evaluation and the work submitted by the partners will be displayed in the contest and on the official website's English version. The sponsor will promote the top videos on various channels.
Re-Evaluation stage: Throughout the last half of August, the judging committee will make a second selection of the primary works, and select domestic and international high-quality videos to advance to the final selection.
Online voting stage: Beginning in September, online voting for the finalists will be organized on the Chinese and English version of the People's Daily App where netizen voting results will account for 40 percent of the video selection results.
Professional evaluation: The judges will conduct a review of the finalist videos, where the expert scores will account for 60 percent of the comprehensive award figures.
An award ceremony will take place in Beijing in late September. The winners will be announced, the winning videos will be screened, and domestic and foreign winners will be invited to Beijing to receive their prizes.
Contest Guide to Submission
Contestants can choose the perspectives below to interpret the theme "@China". It also welcomes innovations and suggestions.
Speed·China
China's high-speed railways can take travelers across the country unimaginably fast. China's mobile payment system is available even in Europe. China's shared bicycles are seen in Beijing's old hutong alleyways and on the streets in Singapore. Have you experienced these things that symbolize China's rapid development? Tell us how you feel about them, and include them in your videos!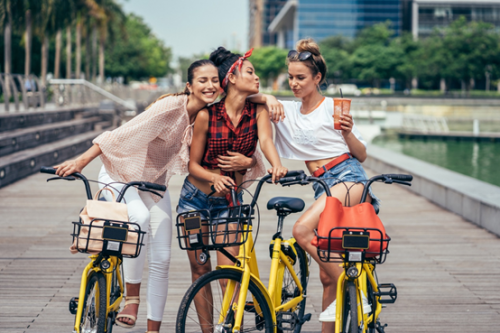 Openness·China
Have you ever come across Chinese brands, such as the Chinese sportswear brand Li Ning at the 2019 New York Fashion Week, Haidilao Hotpot in London, firecrackers for China's Spring Festival in the capital of Finland, and made-in-China mobile phones in Africa? Show us China's openness through your camera lens.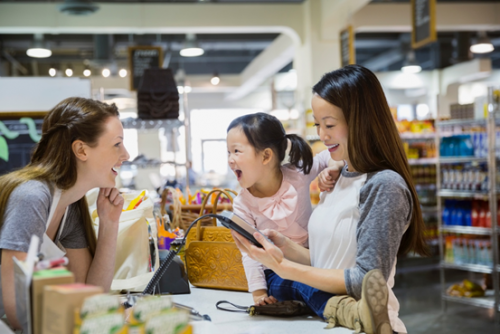 Travel·China
Majestic glaciers, the Great Wall, or vast deserts. What impressive scenery have you seen in China?Have you ever seen Chinese herders warming up wine, or listening to the sounds of camel bells ringing in the desert, and fishermen singing at night? Please show us the beauty of China through your camera lens.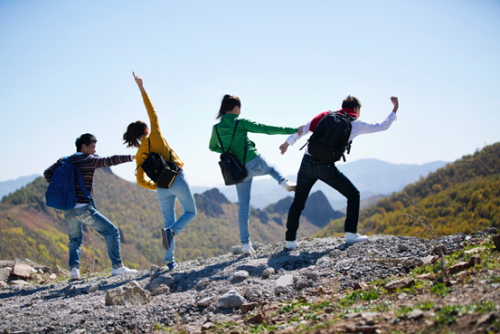 Striving·China
China is academically connected with the world. Chinese students travel across oceans for further studies, and more international students are coming to China to achieve their academic goals. China's internet development is comparable to that of the world. China is striving to provide a good environment and policies for entrepreneurs. Many people in the country have engaged in the entrepreneurial trend, and foreign friends are participating in the front line of entrepreneurship. Please show us the dream of China through your camera lens.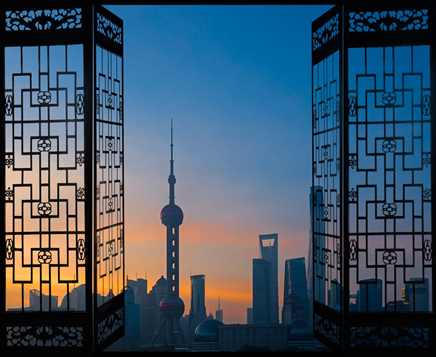 Impression·China
When you talk about China, what pops up in your mind? Bruce Lee's kungfu style, Chinese Sichuan Opera face-changing, giant pandas, or Chinese dumplings? These Chinese cultural elements and scenes are very representative. Which one do you like best? Please use your camera lens to depict them.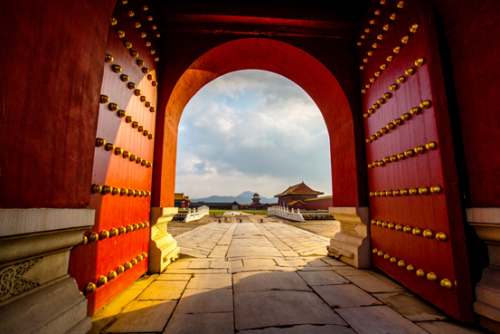 Life·China
Foreign friends living in China also love to eat food that is going viral. They are adept at calling for convenient take-out services. Some foreigners like to wear traditional Chinese clothing such as the hanfu or cheongsam, and some like to buy goods from Taobao, China's largest e-commerce platform. Some people like to practice tai-chi, dance in public squares, and play mahjong. Please use your camera lens to show the colorful and convenient life in China!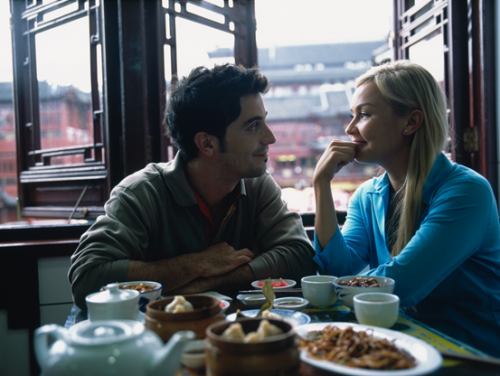 There is no end to creativity. We look forward to seeing more friends at home and abroad participate in the contest, submit high-quality work, and show the wonderful moments of "@China"!
In the process of collecting and choosing videos, we will also focus on the dissemination of high-quality work. We will display them on the contest's official website and promote them on new media platforms, including People's Daily Weibo, WeChat, and bilingual apps. We will broadcast them on various cooperative internet media platforms or through broadcast channels on high-speed rails, at train stations, on subways, and in cinemas. We will also push and distribute them through overseas channels using central and overseas media platforms. This means excellent works, especially winning works, will be spread to hundreds of millions of people.
From the "@China" global short video contest, we are looking forward to your China stories. Please join us!