About the Speaker: 
Yan Chu is one of China's top 10 fashion designers. She is also a professor from Beijing Institute of Fashion Technology in China. Moreover, she was the designer-in-chief of the costume for leaders of the Beijing APEC Summit. She will bring you the first lecture - "Chinese Clothing: Its Past and Present".
About the Speaker: 
Xiaoqing Chen is a famous Chinese documentary film director, producer and gourmet columnist. He is also the incumbent deputy managing editor of Tencent Video, co-founder of the Daolai documentary laboratory. His representative works including documentary films: "A Bite of China I", "A Bite of China II", "Once Upon a Bite", "Taste of City", "Pot of Fire" and a collection of essays such as "Delicacies in the World".
About the Speaker: 
Lin Peng, senior professor of School of Humanities of Tsinghua University, and director of the Research Center of Chinese Ritual of Tsinghua University. He obtains a particular government allowance from the State Council. He has been engaged in the teaching and research of the ancient Chinese history, handed-down and unearthed documentations, and Confucian classics. Two of his courses have been awarded as China's National-level Excellent Courses. His representative works include "An Outline of Chinese Traditional Etiquette" etc.
About the Speaker:
Tao Meng graduated from Beijing Sport University with a master's degree in ethnic traditional sports with a level 6 in the Chinese Wushu Duanwei System; a national martial arts referee; a member of the Wushu Committee of Beijing Wushu Association; has been a referee several times in the international and domestic martial arts competitions. She has also been to Germany, India, Italy and other countries for the purpose of teaching and participating in cultural exchange activities. In 2006, she was rated as a young backbone teacher in Beijing.
About the Speaker:
Weiwei Zhang is a distinguished professor of Fudan University, Director of the China Institute at Fudan University, a board member of China's National Think Tanks Council and a senior researcher at the Chunqiu Institute in Shanghai. He was named the top ten Chinese think tanks in 2016 by Guangming Daily. He was a former visiting Fellow at Oxford University and a professor of International Relations at the Geneva School of Diplomacy and International Relations, and an adjunct professor at many universities in China. He has published a large number of books and articles on China's political and economic reforms, the Chinese model of development, China's foreign policy and comparative political governance. 
Spring Rain at Dusk: Telling the Story of Chinese Medicine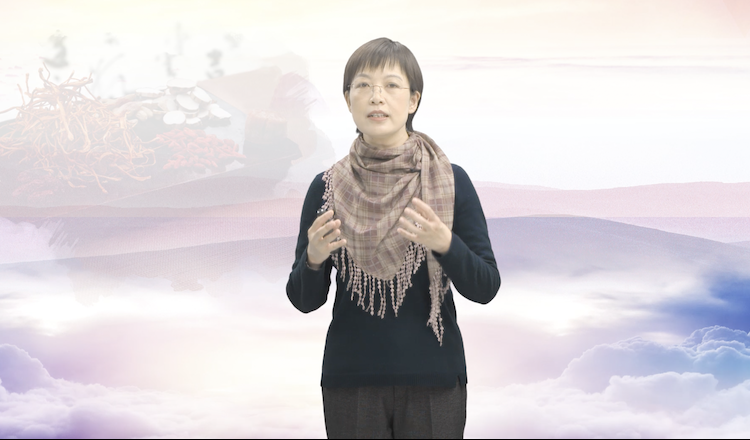 About the Speaker:
Ping Song, Chief Physician, graduated from Beijing University of Chinese Medicine and has been working in TCM Dermatology for 23 years. She innovates on the basis of the inheritance and applies the academic thoughts of famous TCM internal medicine experts to the treatment of dermatological diseases to continuously improve the clinical efficacy. She has been awarded the National Health System Youth Expert, Female Role Models of National Administration of Traditional Chinese Medicine, etc..
About the Speaker:
Feng Ying is the speaker, and she is the director and artistic director of the National Ballet of China.