On 11 July 2022, the "H. C. Andersen – Chinese Children's Art Exhibition" was on display at the Aarhus City Hall. At the exhibition, family members of Bernhard Arp Sindberg and more than 40 Aarhus residents from all walks of life were invited to attend the event.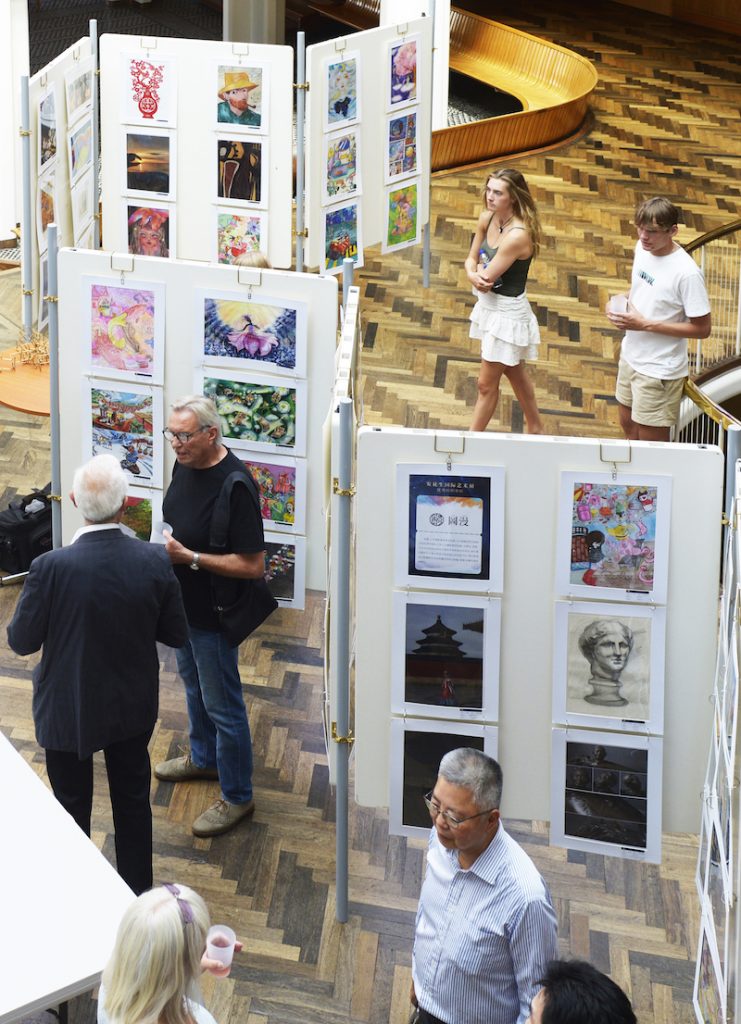 Sindberg, also known as the "Danish Hero of Nanjing", was born and raised in Aarhus, which is the second-largest city in Denmark. During the Nanjing massacre in 1937-1938, in the early days of China's War of Resistance against Japanese Aggression, Sindberg and his friends set up a refugee camp in the Jiangnan Cement Factory and successively protected and rescued more than 20,000 Nanjing refugees. In a gesture to commemorate his heroism, a statue of Sindberg, donated by China, was unveiled by Queen Margrethe II of Denmark in Aarhus in 2019.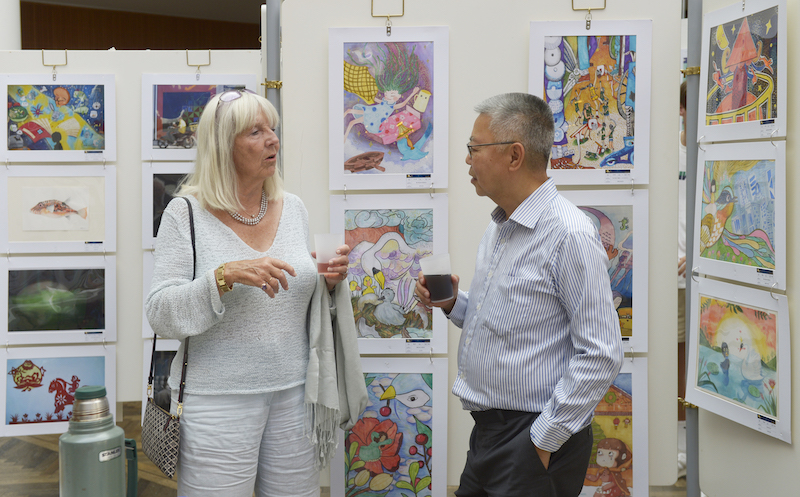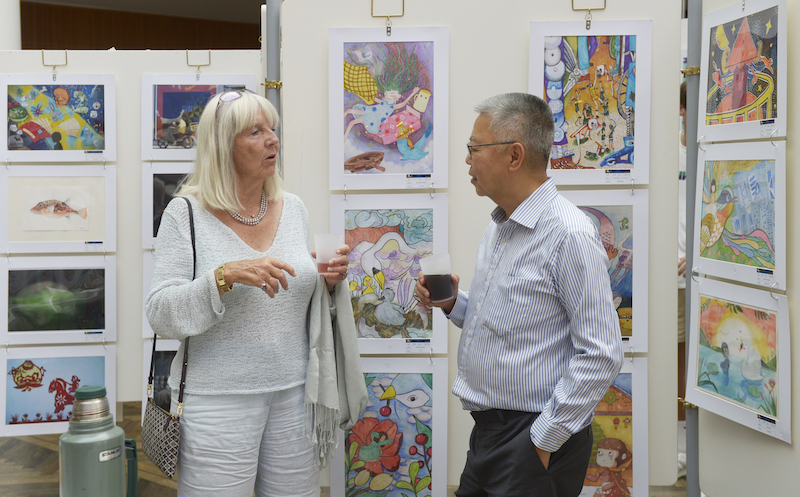 The exhibition is sponsored by H.C. Andersen Culture & Art Committee, the H.C. Andersen Society, and the Sindberg Foundation and is supported by the China Cultural Center in Copenhagen.
More than 300 Chinese children's paintings are on display at the exhibition, depicting the wonderful vision of world peace that exists in the hearts of Chinese youngsters.
---
[DANISH]
Den 11. juli 2022 blev "H. C. Andersen – Kinesisk Børnekunstudstilling" udstillet på Aarhus Rådhus. På dagen var Bernhard Arp Sindbergs familie og mere end 40 aarhusianere fra alle samfundslag inviteret til at deltage i eventet.
Sindberg, også kendt som "Den danske Helt i Nanjing", er født og opvokset i Aarhus, som er Danmarks næststørste by. Under Nanjing-massakren i 1937-1938, i de tidlige dage af det kinesiske folks modstandskrig mod japansk aggression, oprettede Sindberg sammen med nogle andre en flygtningelejr ved Jiangnan cementfabrikken. Her beskyttede og reddede han mere end 20.000 Nanjing-civile. I 2019 blev Sindberg hyldet med en statue, doneret af Kina, til minde om hans heltemod. Statuen blev afsløret af Danmarks Dronning Margrethe II i Aarhus.
Udstillingen er sponsoreret af H.C. Andersen Culture & Art Committee, H.C. Andersen-Samfundet, og Sindberg Fonden, og er støttet af det kinesiske kulturcenter i København.
Mere end 300 kinesiske børnemalerier er udstillet på dagen og skildrer den vidunderlige vision om verdensfred, som findes i de kinesiske unges hjerter.