2022 is the Year of Tiger in China. During the Spring Festival, Chinese people will send their wishes and New Year's gifts to friends and relatives. "Great Gifts for Festivals. LET'S FEST!" is an overseas promotion activity where several sets of cultural and creative products with Spring Festival characteristics in gift boxes are sent to foreign friends.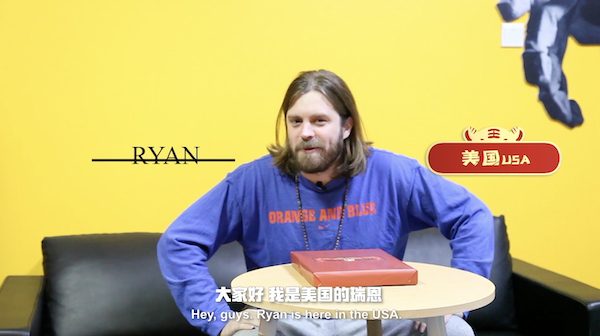 This year, we have prepared some interesting gifts such as Dunhuang Rubik's Cube, God of Wealth Mug, Year of the Tiger Puzzle, and many other cultural and creative products from China. The gifts will not only tell you some stories about Chinese New Year but also bring our wishes for every friend. Let's share the joy with friends worldwide by opening the gift boxes, feel Chinese traditional culture, and experience an extraordinary Chinese New Year! Great Gifts for Festivals. Let's Fest!
Click here to watch the unboxing videos
---
//DANISH
2022 er Tigerens år i Kina. Under forårsfestivalen sender folk i Kina deres ønsker og nytårsgaver til venner og familie. "Gode Gaver til Festivaler. LAD OS FESTE!" er en oversøisk markedsføringsaktivitet, hvor adskillige sæt af kulturelle og kreative produkter med karakteristika fra det kinesiske nytår i gaveæsker sendes til udenlandske venner. I år har vi forberedt nogle interessante gaver såsom Dunhuang- rubiks terning, rigdommens Gud-krus, Tigerens år-puslespil, og mange andre kulturelle og kreative produkter fra Kina. Gaverne vil ikke kun fortælle nogle historier om kinesisk nytår, men også bringe vores ønsker for enhver ven. Lad os dele glæden med venner over hele verden ved at åbne gaveæskerne, mærke den traditionelle kinesiske kultur og opleve et ekstraordinært kinesisk nytår! Gode gaver til festivaler. Lad os feste!