The Mid-Autumn Festival is one of the most important traditional festivals in China. The Mid-Autumn Festival together with the Spring Festival, Qingming Festival and Dragon Boat Festival, they are called China's four biggest traditional festivals. A famous quote that describes the Mid-autumn festival is: "As the bright moon shines over the sea, from far away we will be sharing this moment together."
Every year on the fifteenth day of the eighth month of the Chinese lunar calendar, the full moon is hanging in the sky symbolizes the reunion and the harmony. On this day, the Chinese people will take a day off and return to their hometown to reunite with their relatives. In ancient China, festival time was mostly related to the Moon's movement. The moon symbolizes softness and brightness, and brings joy to people. People see the Moon as God's witness of themselves. This harmony of man and nature shows the unique emotion of Chinese people, and the origin of the Mid-Autumn Festival. Ancient sacrifice and worship of the Moon and the reunion of the people symbolized by the full moon, contributed to the tradition of celebrating Mid-Autumn Festival. The common customs of the Mid-Autumn Festival include family members eating dinner together, sharing and eating mooncakes, worshiping the moon, displaying lanterns, and so on. This festival is a rich and precious cultural heritage for yearning for the hometown, the love of loved ones, and hope for a harvest and happiness.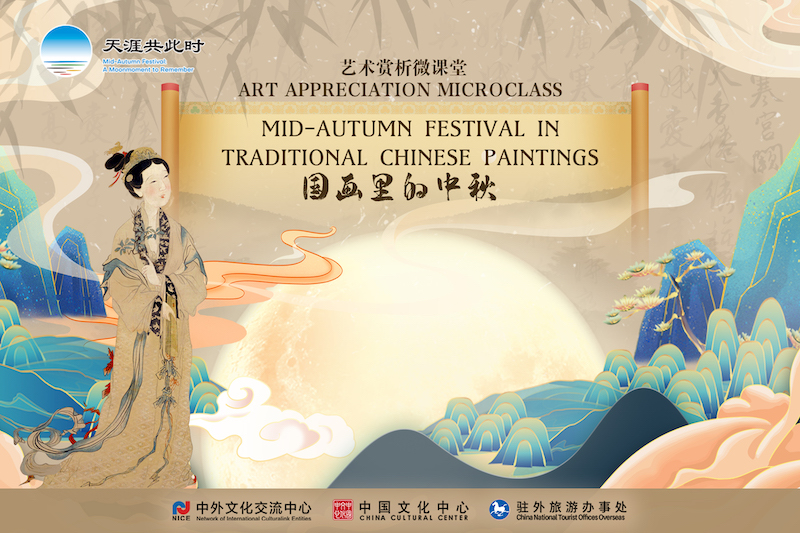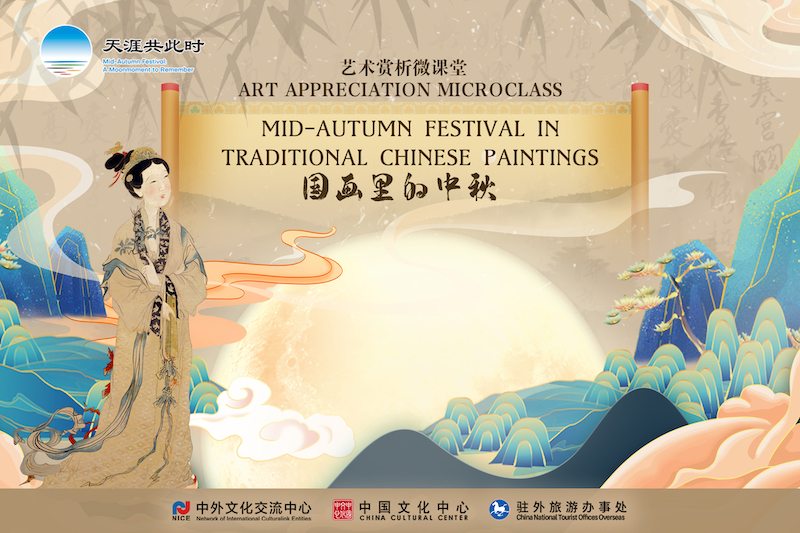 On the occasion of this year's Mid-Autumn festival, the China Cultural Center in Copenhagen will kick off a series of virtual activities from September 16th to October 6th on our social media platforms. This event primarily revolves around four themes: "Classic Quotes of Mid-Autumn Festival", "The Food of Mid-Autumn Festival", "Ode to Music of Mid-Autumn Festival" and "Poetry and Painting of Mid-Autumn Festival". So, stay tuned!
---
//DANISH
2021-udgaven af "Månefestival: At Huske et Øjeblik af Månen"
Månefestival er en af de vigtigste traditionelle festivaler i Kina, og sammen med Kinesisk Nytår, Qingming Festival, Dragebådsfestival kaldes de for Kinas fire største traditionelle festivaler. Et berømt citat fra månefestivalen: "Når den lyse måne skinner over havet, uanset hvor langt vi er fra hinanden, vil vi dele dette øjeblik sammen."
Hvert år på den femtende dag i den ottende måned i den kinesiske månekalender er der fuldmåne hængende på himlen, hvilket symboliserer genforening og harmoni. På denne dag holder det kinesiske folk fri fra deres arbejde og vender tilbage til deres hjemby for familie genforening. I det gamle dage i Kina var festivaltiden hovedsagelig relateret til Månens bevægelse. Månen symboliserer blødhed og lysstyrke og bringer glæde til mennesker. Folk ser Månen som Guds vidne om sig selv. Denne harmoni mellem menneske og natur viser det kinesiske folks unikke følelser og oprindelsen til Månefestivalen. Det er midten af efteråret af et år. Gamle ofringer og tilbedelse af månen og folks genforeninger er symboliseret ved fuldmåne, hvilket er traditionen for at fejre Månefestivalen. De fælles skikker ved Månefestivalen omfatter familiemedlemmer, der spiser middag sammen, deler og spiser månekager, nyde månen, se på lanterner og så videre. Denne festival er en rig og dyrebar kulturarv, som indebærer længsel efter hjembyen, kærlighed til den elskede og håb på gode høst og lykke.
I anledning af i års Månefestival vil Det Kinesiske Kulturcenter i København lancere en række virtuelle aktiviteter som kører fra den 16. september til 6. oktober på vores sociale medier. Denne begivenhed kredser primært om fire temaer: "Klassiske Citater fra Månefestival, "Månefestivals Køkken", "Månefestivals Musikalske Ode" og "Månefestivals Poesi og Maleri". Så, stay tuned!