(ENG) Pearl is said to be the tears of a mermaid, a gem with moon energy. It is rich in elegance and low-key luxury. It can calm people's soul and is known as "Tears of Venus". Pearls can be divided into freshwater pearls and saltwater pearls, and is a kind of ancient organic gem, which is mainly produced in the mollusk of pearl shell and pearl mother shell.
Pearls are mineral beads containing calcium carbonate formed by the endocrine action of shellfish, and they are composed of a large number of tiny aragonite crystals. Pearl is rich in variety, different in shapes and colors. According to the research of Geology and archaeology, pearls existed on earth for 200 million years ago. In the international gem industry, pearls are also listed as lucky stones for birth of June, as well as commemorative product for the 13th and 30th wedding anniversaries. Pearls, with magnificent colors and exudes elegance, symbolizing health, purity, wealth and happiness, have been loved by people since ancient times.
Freshwater pearl refers to the Pearl produced in the river. The vast majority of freshwater pearls come from China, accounting for 80% of the world's output. China's natural freshwater pearls are mainly produced in lakes in South China, and Zhuji City in Zhejiang Province is a famous pearl town. It is China's largest base for freshwater pearl cultivation, processing and trade. Its total output accounts for more than half of the country's total output, and is known as "China's Hometown of Pearls".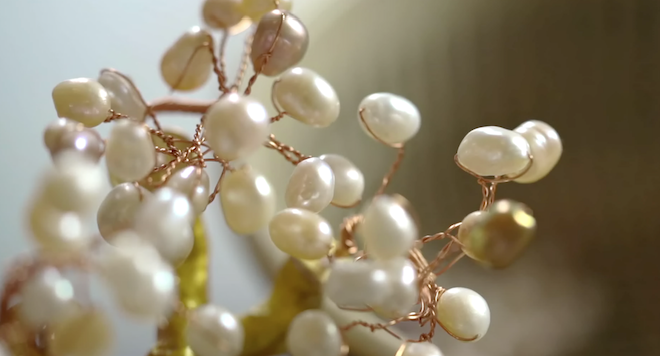 (DAN) Perle siges at komme fra tårer fra en havfrue, en perle med måneenergi. Den er rig på elegance og i lavmælt luksus. Det kan berolige folks sjæl og er kendt som "Tårer af Venus". Perler kan opdeles i ferskvandsperler og saltvandsperler og er en slags gammel organisk perle, der hovedsageligt produceres i skalbærende bløddyr og perlemorskal.
Perler er naturprodukter, der indeholder kalciumkarbonat dannet ved endokrin virkning i skaldyr, og de er sammensat af et stort antal små aragonit-krystaller. Der er rige variation af perler og forskellige i former og farver. Ifølge forskningen inden for geologi og arkæologi eksisterede perler på jorden for 200 millioner år siden. I den internationale perleindustri er perler også anvendt som heldige fødselssten for junibørn såvel som et minde-produkt til den 13- og 30-års bryllupsdag. Perler, med storslåede farver og udstråler elegance, symboliserer sundhed, renhed, rigdom og lykke, er blevet elsket af folket siden de gamle dage i Kina.
Ferskvandsperle henviser til perlen produceret i floden. Langt størstedelen af ferskvandsperler kommer fra Kina og tegner sig for 80% af verdens produktion. Kinas naturlige ferskvandsperler produceres hovedsageligt i søerne i det sydlige Kina, og byen Zhuji i Zhejiang-provinsen er en berømt perle-by. Den er Kinas største base for dyrkning, forarbejdning og handel med ferskvandsperler. Dets samlede produktion tegner sig for mere end halvdelen af landets samlede produktion og er kendt som "Kinas Hjemby Perle".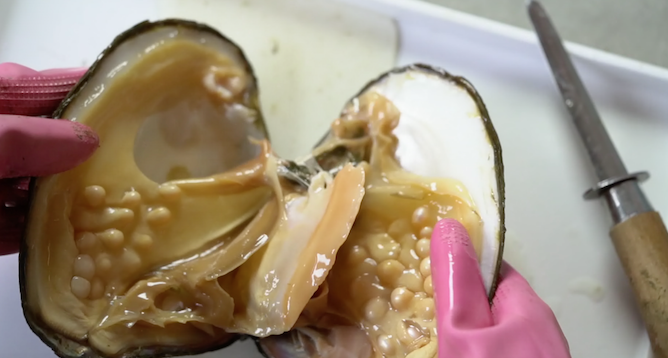 Watch the video about Freshwater pearl here: https://youtu.be/fQMPv5h7su8