On 1st May 2019, China Cultural Center celebrate the International Worker's Day for renovation workers in center's building.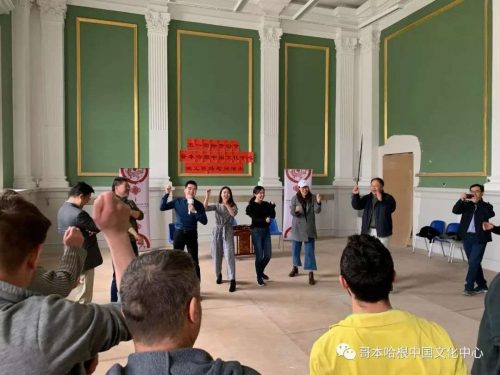 On behalf of our center, Director Zhang Li expressed his gratitude to the workers. He hoped that the building renovation project would be safe and efficient and be delivered as soon as possible under Danish laws and construction standards.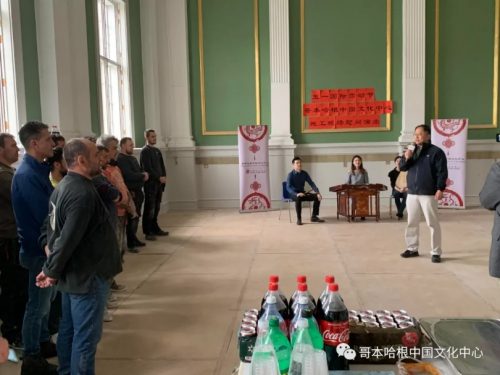 Our center arranged Chinese folk music artists from Music Confucius I Institute to perform Chinese folk music. These songs are melodious. The workers are very fascinated, they are surprised by Chinese classical art.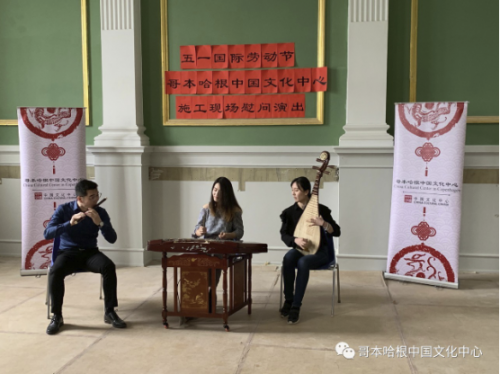 The renovation workers also sang songs with strong national feature, and some pull up the hands of the center staff to dance their national dance.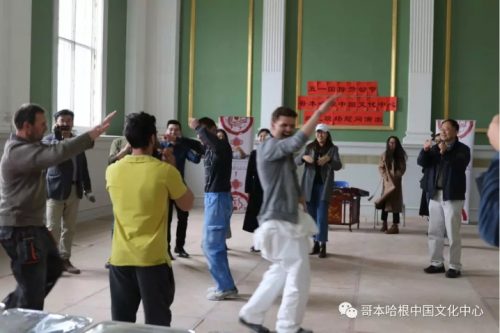 After the performance, our center also prepared a wealth of Chinese cuisine for the workers. The workers praised the Chinese food.