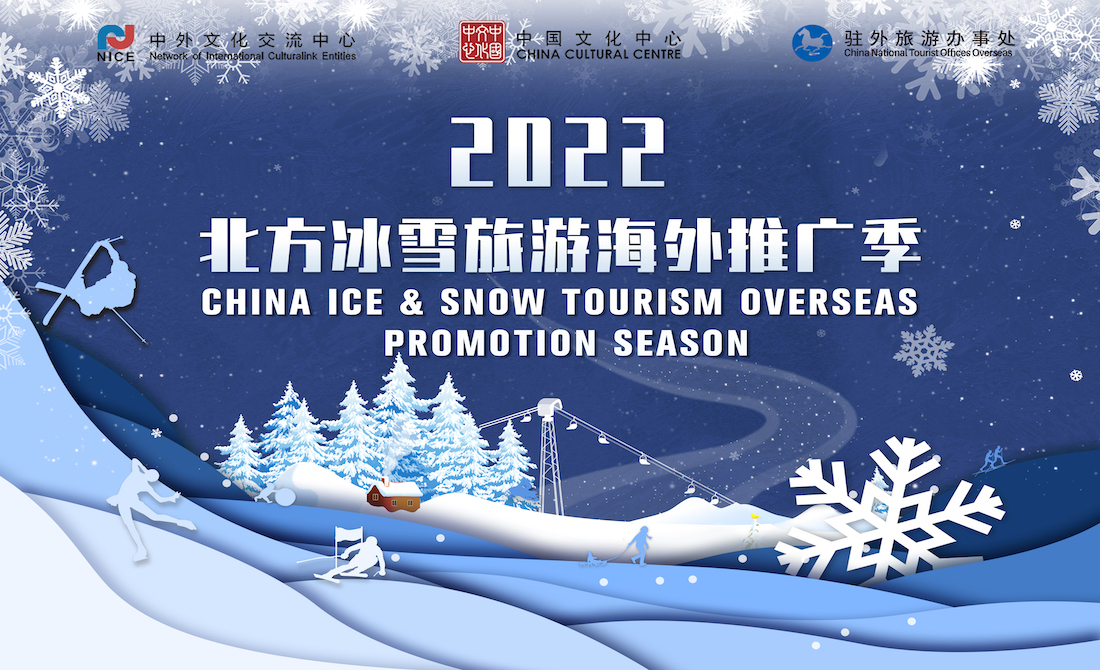 2022 China Ice & Snow Tourism Overseas Promotion Season
The event "2022 China Ice & Snow Tourism" is sponsored by the Bureau of International Exchange and Cooperation of China's Ministry of Culture and Tourism, the International Cooperation Department of National Radio and Television Administration, the Publicity Department of the General Administration of Sport of China, and the Network of International Culturalink Entities (NICE) in cooperation with cultural and tourism provincial departments of seven provinces and autonomous regions, including Beijing, Hebei, Heilongjiang, Jilin, Liaoning, Inner Mongolia, and Xinjiang.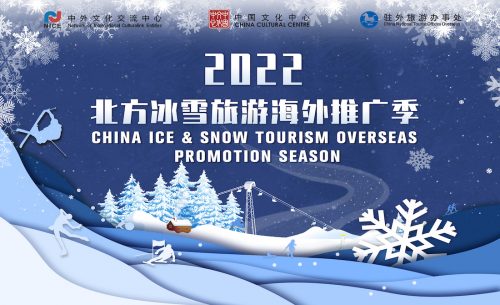 This event will be launched by overseas China Cultural Centers and China Tourist Offices from Jan 4th, 2022 to Feb 28th, 2022. The event aims to help support the 2022 Beijing Winter Olympic Games, promote international cultural exchanges and cooperation, and strengthen China's ice and snow tourism resources overseas. The nearly 60-day program features more than 40 cultural and tourism activities, such as the launch ceremony, ice and snow-themed projects, the global screening of ice and snow-themed documentaries, as well as online cultural and tourism weeks centered on different areas.
Click here to read more