The immersive-themed event "Welcome To Beijing, Together at this Moment" took place at the China Culture Center in Copenhagen on September 24th. More than 80 guests, including Cultural Counsellor Liang Bin from the Chinese Embassy in Denmark, were invited to attend.
Director Zheng Wen of the China Culture Center in Copenhagen introduced the Mid-Autumn Festival to the Danish guests. He remarked, "The Mid-Autumn Festival is a significant traditional Chinese holiday, second only to the Spring Festival. It's a celebration of harvest, an opportunity to revel in nature, and a time for family reunions. The festival symbolizes the Chinese people's alignment with the natural rhythms and their belief in the importance of coming together as a family.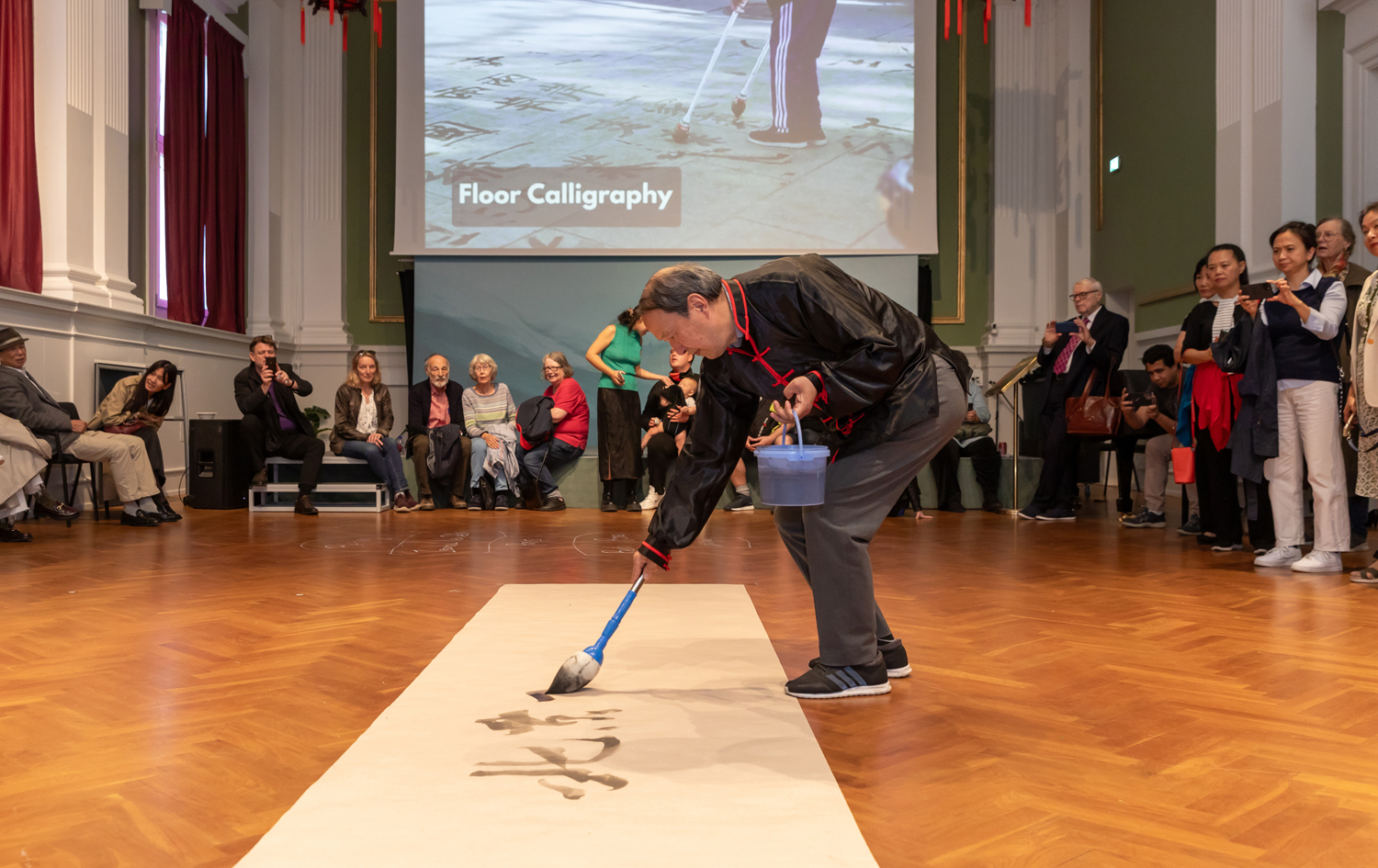 The event kicked off with a "Beijing Grandpa" warmly welcoming guests with the floor calligraphy "Beijing Welcomes You." Various scenes of Beijing parks came to life in Copenhagen through immersive performances. There were demonstrations of Tai Chi, Peking Opera, diabolo, square dancing, young musicians strumming guitars, street dance performances, and even children's games like Rubber band play, sandbag toss, and hopscotch. Danish attendees enthusiastically joined the festivities, exemplified by a Danish father who, while carrying his baby in a Tai Chi session. Additionally, several "Danish Grandpas" took the opportunity to learn how to write "Beijing Welcomes You" in tandem with their "Beijing Grandpa" mentors. Additionally, many Danish guests joined the "Beijing Aunties" in a joyous dance, creating a lively and cheerful atmosphere. As the melody of "Beijing Welcomes You" finally played, many found themselves moved, not only recalling the Olympics but also feeling a deep connection between China and Denmark.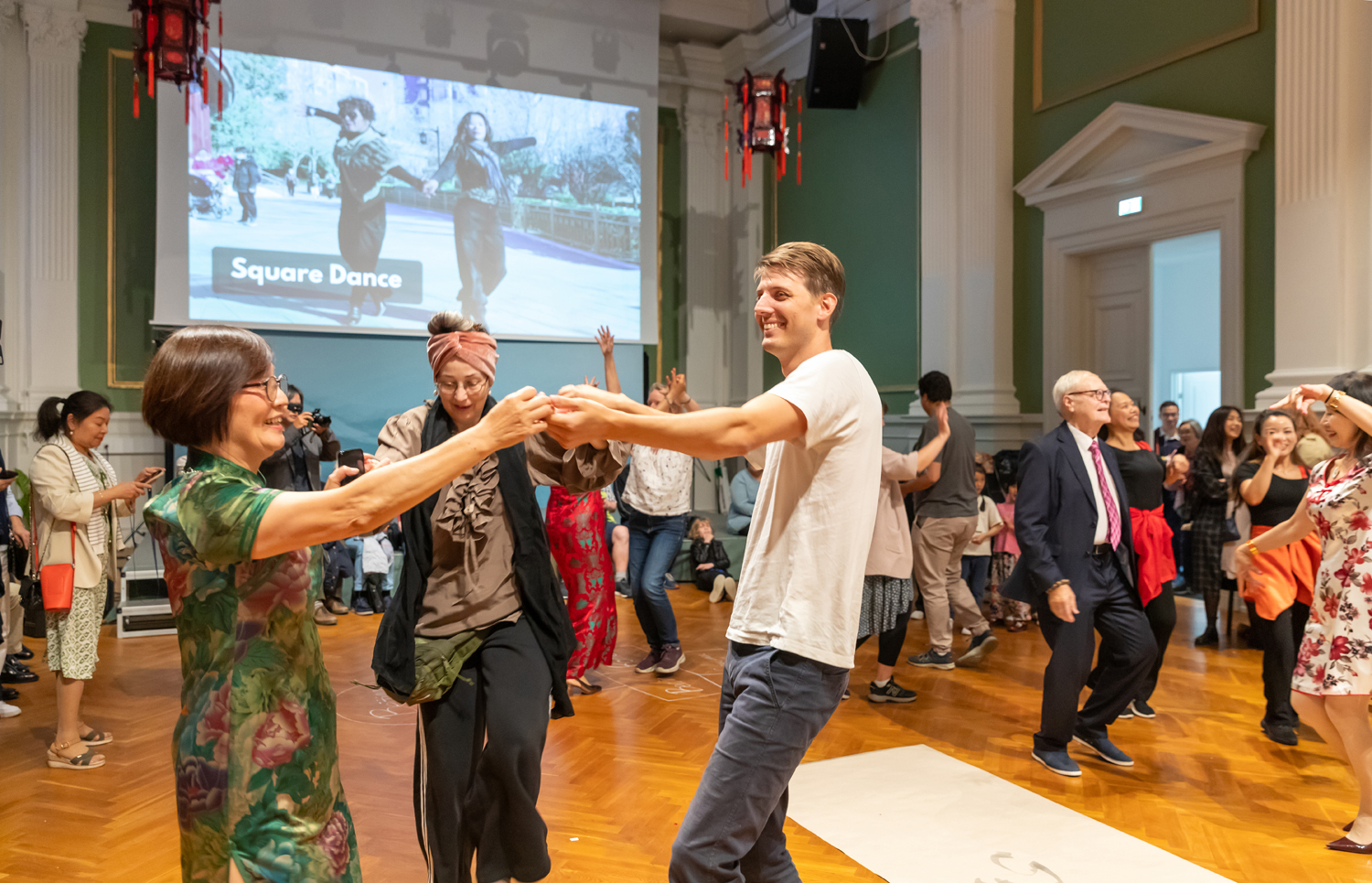 Guests also visited the center's exhibition hall, where they explored the self-curated photography exhibition titled "Beijing – A Tapestry of Time and Space: From History to the Future." The exhibition showcased over 70 selected photographs reflecting Beijing's historical roots, contemporary life, and future aspirations, providing a multidimensional portrayal of the capital city.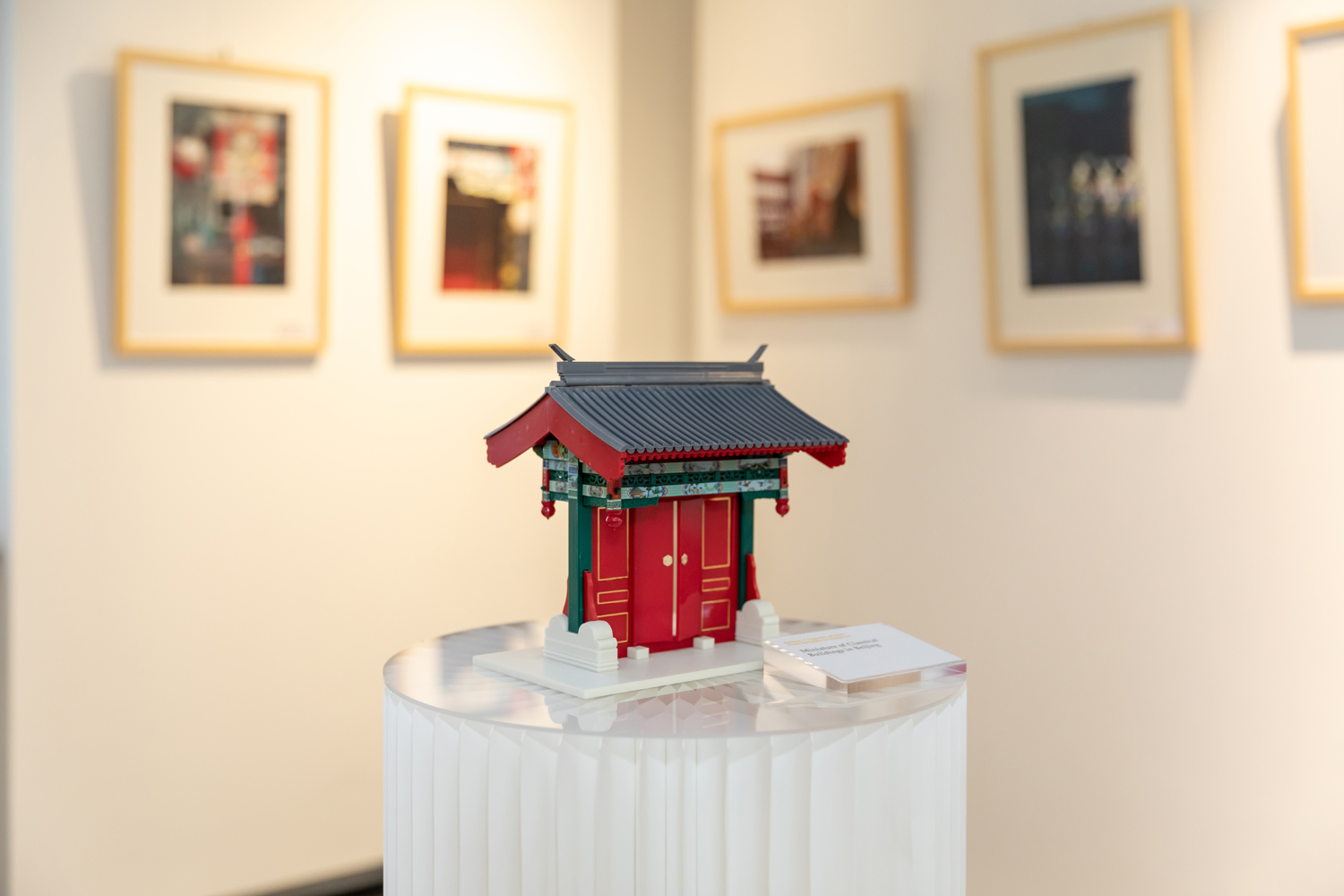 Delicious Beijing snacks such as Beijing noodles with soybean paste, youtiao (deep-fried dough sticks), Rolling Donkey (Steamed cornmeal with a coating of soybean flour on the outside), soy milk, and sour plum soup captivated the Danish guests. To celebrate the Mid-Autumn Festival, mooncakes were also prepared for the guests. In addition to traditional mooncakes, the centre crafted moon-shaped mooncakes using Western pastry techniques and traditional mooncake ingredients, creating a classic moment of "Together at this Moment," bringing the event to a delightful conclusion.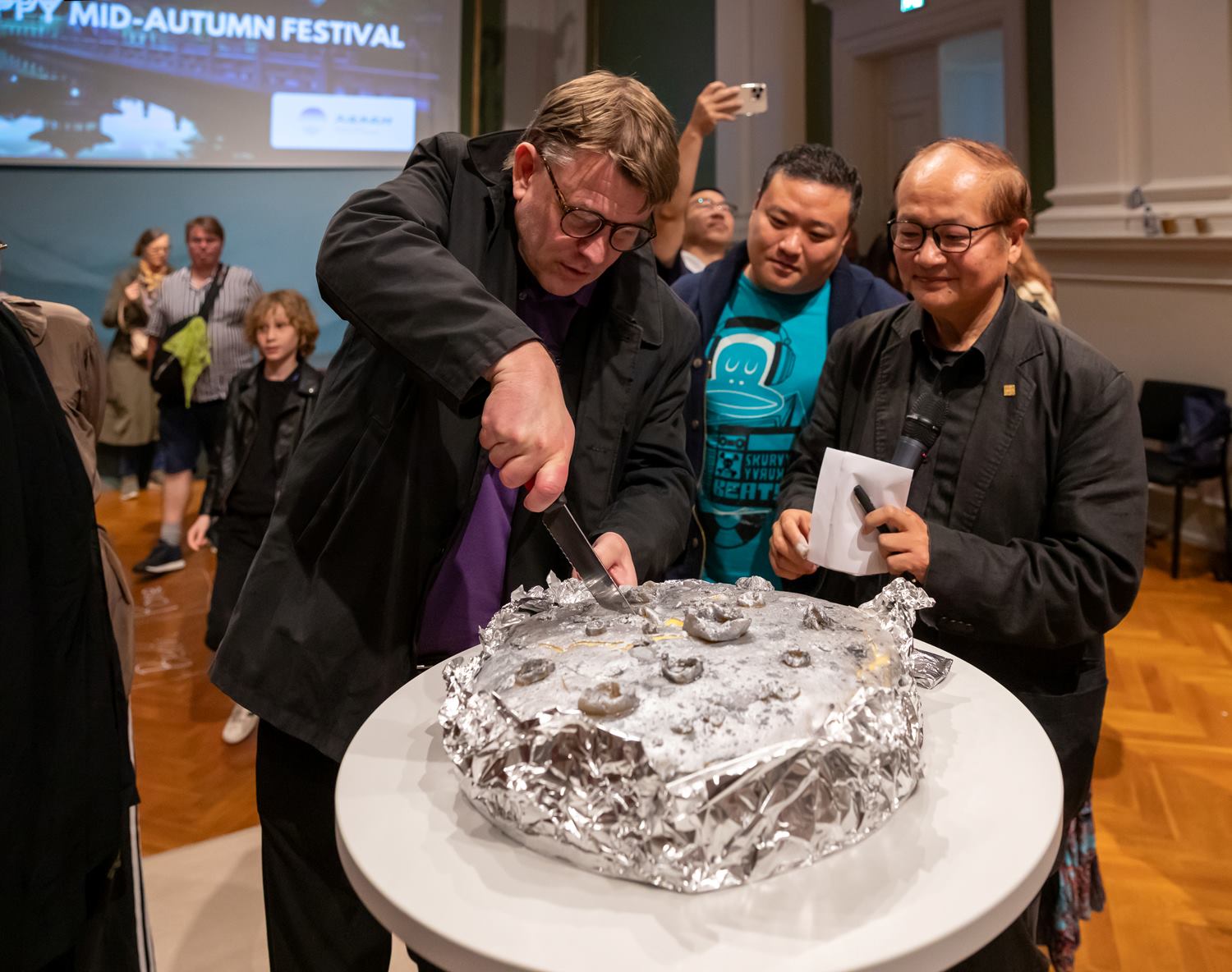 Judith, one of the Danish guests, shared, "I've been to Beijing before, and today it feels like I'm in a Beijing park. Everything here is so authentic; it's truly remarkable." Guests who had never been to Beijing expressed, "I really want to visit Beijing; everything here seems so fascinating and fun."
This event is part of the "Together at this Moment" brand series, a global celebration of the Mid-Autumn Festival initiated by the Ministry of Culture and Tourism of China. The event aims to innovate cultural and tourism promotion through local engagement. During the event, the global theme video for "Together at this Moment" and a series of promotional videos for Beijing's cultural tourism provided by the Beijing Municipal Bureau of Culture and Tourism were also screened.