On August 28, 2023, the China Cultural Center in Copenhagen, in collaboration with the Zhejiang Provincial Department of Culture and Tourism and Zhejiang University, proudly unveiled the "Reflection of the Golden Age: A Collection of Ancient Chinese Paintings  – An Exhibition on China Song Dynasty Paintings in Denmark."
Cultural Attaché Liang Bin from the Embassy of China in Denmark, Director Zheng Wen of the Copenhagen China Cultural Center, and Klaus Mygind, Chairman of the Cultural Committee of the Copenhagen City Council, delivered speeches at the opening ceremony. They were joined by Lars Petersen, President of the Royal Danish Academy of Fine Arts, for the ribbon-cutting ceremony. Over 40 dignitaries from the Danish cultural and artistic circles attended the exhibition's grand opening.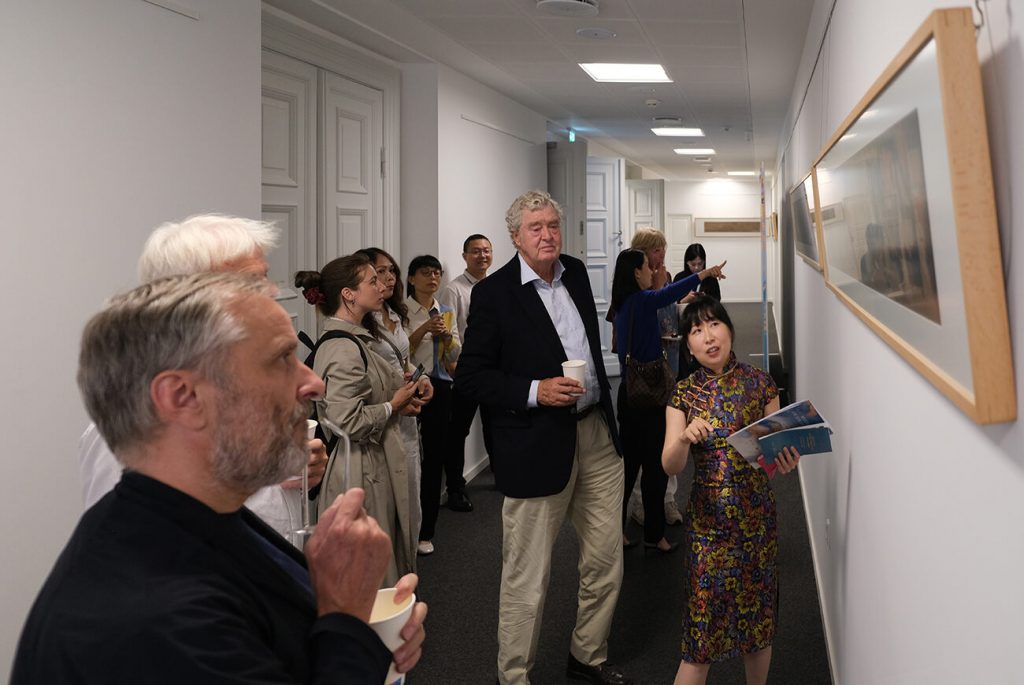 This exhibition features a selection of Song Dynasty paintings from the "Chronicles of Chinese Dynastic Art" series, specifically the "Complete Works of Song Dynasty Paintings."
The exhibition is divided into three main sections: "Vivid Figures in High Spirits: Ethos", "Exotic Flora and Rare Fauna: Craftsmanship" and "Cloudy Mountains in Ink: Panorama" It showcases over 50 high-definition reproductions of masterpieces from the Song Dynasty, including some iconic works. These paintings collectively illustrate the diverse and harmonious social forms, the empirical aesthetics of the Song Dynasty, and the transcendent cosmic perspective of "unity of man and nature." Through these Song Dynasty masterpieces, attendees embark on a journey through a luminous artistic space, gaining insight into the profound aesthetics of the Song Dynasty.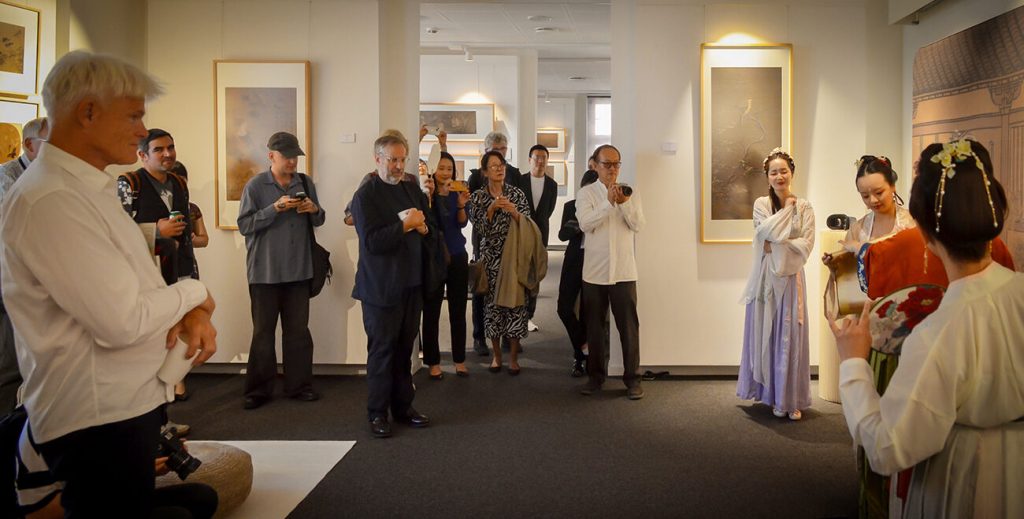 Within the exhibition hall, an interactive area is set up, featuring Zhejiang's intangible cultural heritage such as Hangzhou silk embroidery, woodblock printing, and celadon tea sets. Live performances of Song Dynasty tea ceremonies, guqin music, and costumes from the Song Dynasty beautifully complement the Song Dynasty paintings. This dynamic interplay presents Danish visitors with a vivid and colourful cultural feast that transcends time and history, allowing them to experience the rich humanistic charm of Chinese culture firsthand.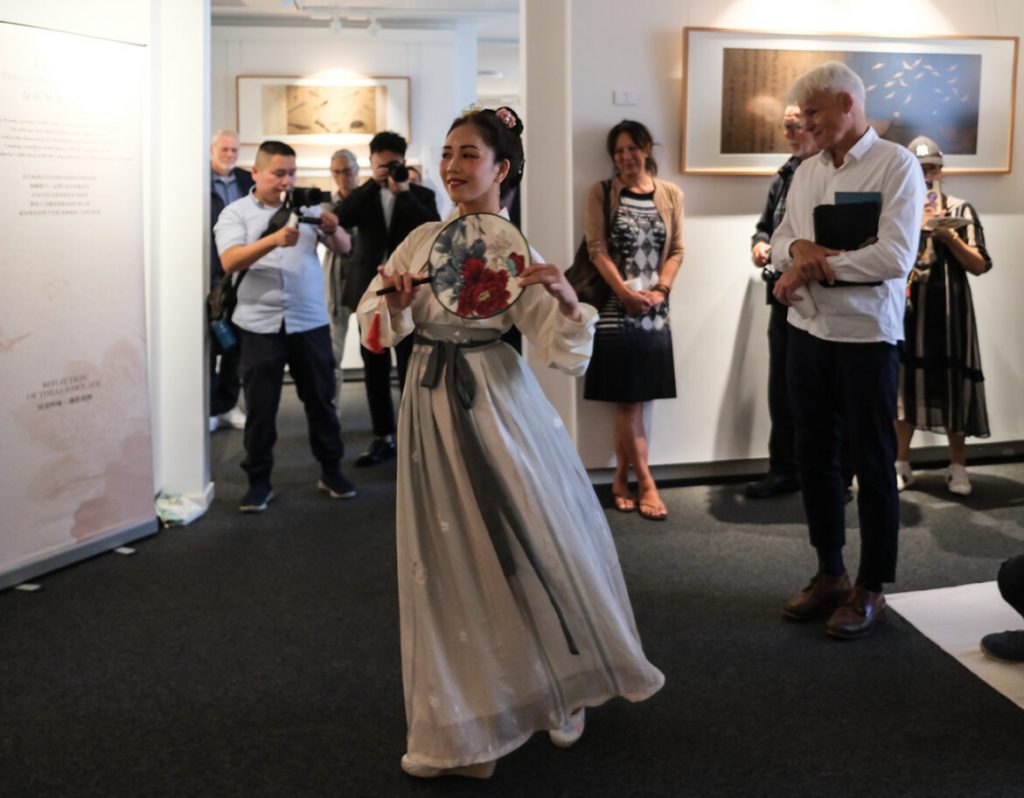 This exhibition is not only an artistic extravaganza but also a profound cultural exchange. It paints a vivid picture of the remarkable role that Song Dynasty civilisation played in Chinese history, particularly in art, where Song Dynasty artists pioneered the fusion of concept and form, creating emotionally and philosophically rich paintings. These exquisite works are not just remarkable pieces of art; they offer a profound interpretation of the harmony and balance between humanity and nature—a testament to the promotion of shared values among all societies and the advancement of global cultural initiatives. It serves as an artistic bridge for the exchange and mutual learning of cultures between China and Denmark.